Navigating Multi Market Challenges — Strategic Decision Making and Efficiency from Lease Administration & Portfolio Management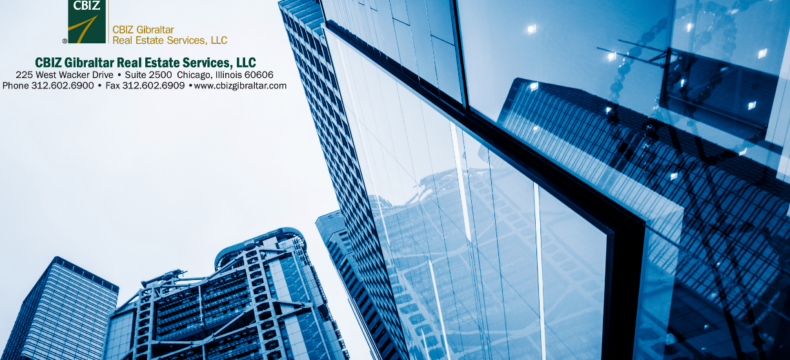 Staying on top of managing a portfolio of office leases is not an easy task to navigate. The challenges and opportunities that are being presenting by things like the evolving tax code, as well as lingering elements from the pandemic are growing in complexity, and so are the stakes — especially across multiple markets.
When organizations fail to stay ahead of the minor details (from lease administration and critical date reminders to renewal options, rent escalations, and lease terms) or lack administration process, major costs and missed opportunities can result.
For example, an overlooked renewal option might increase rent by $800 or $900 a month. In this case, the company would end up paying more than ~$55,000 in additional rent over the lease period for the single location.
While this scenario is fairly naïve and could be easily avoided with lease administration, companies that have multiple offices throughout the country face significantly greater exposure.
At CBIZ Gibraltar, we proactively track relevant factors related to clients' facilities to help maximize efficiency and reduce occupancy costs. Our experts take an analytical view of an entire real estate portfolio to identify how to best leverage the market position across locations.
Our success is demonstrated with many clients. Using a handful of long-term relationships as an example, Gibraltar implemented a standard process for all transactions for Cresset Wealth Advisors and Hightower Holdings, who wanted to engage a single-point-of-contact commercial real estate services provider across the country. These firms sought a partner that can successfully handle their entire portfolios with the same attention and detail in both large and small markets.

Learn more here about how CBIZ Gibraltar assists Cresset in evaluating the best strategic real estate approach to off-set occupancy costs, which is based on market trends, labor analysis and Cresset's specific location parameters and space requirements.

Learn more here about how CBIZ Gibraltar helped Hightower in implementing a lease administration platform that enables the management of critical data and financial reporting, allowing for consistency and flexibility.

Learn more here about how CBIZ Gibraltar helped Philadelphia Insurance Companies implement a portfolio management strategy to help centralize and optimize early renewals, lease renegotiations, relocations and dispositions across all U.S. locations.
These are just a few examples of how Gibraltar's portfolio management provides single-source accountability, addressing critical elements related to all current, potential and future transactions — above and below the surface.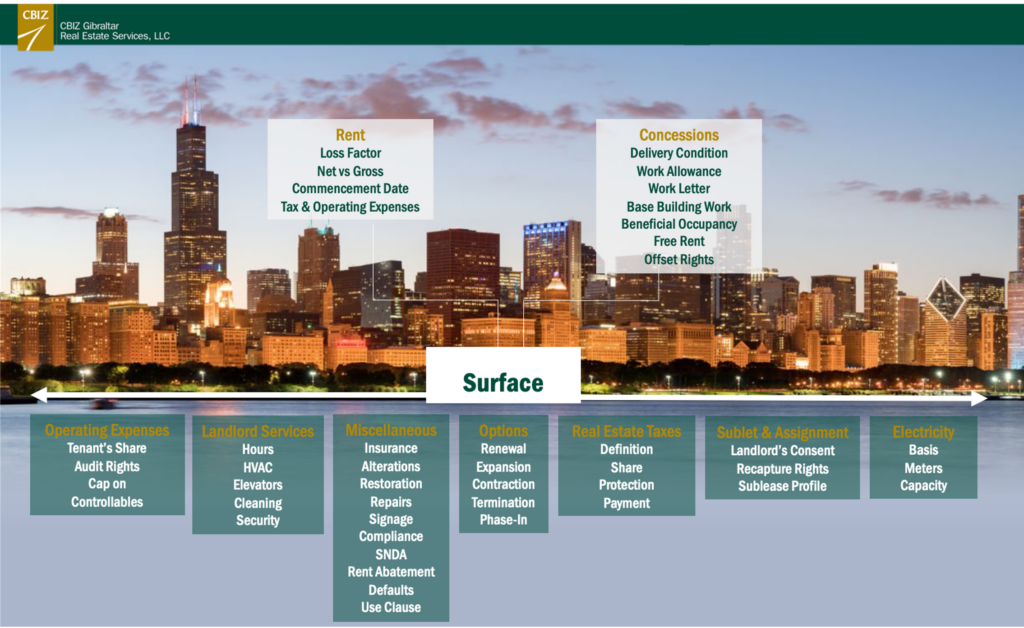 These include, but are not limited to:
Local market review and analysis, expansive demographic research and "best-in-class" alliances with local representatives.
Evaluating space utilization and using market insights to proactively identity opportunities that may arise.
Assisting in evaluating space standards and office layout efficiencies, as well as space programming and forecasting the appropriate amount of space.
Ongoing assessments of an entire portfolio of locations to develop real estate strategies based on occupancy costs, market trends, duplicate offices, labor and other real estate parameters.
Maintaining multiple leasehold agreements and locations for account management, including the dates for clients and alert them when action needs to be taken in an easy-to-access and easy-to-manage database.
Lease abstraction to enable critical data management and financial reporting.
Review office location consolidation options to streamline business operations and cost savings.
Work in conjunction with architects to establish construction standards and specifications for all offices utilizing current space trends and industry standards.
Evaluating various submarkets/locations, as well as state and local incentives where applicable.
Securing a lease in the best building possible with most favorable terms.