The Growing Complexity of Managing an Office Lease – Navigating Multiple Markets with Lease Administration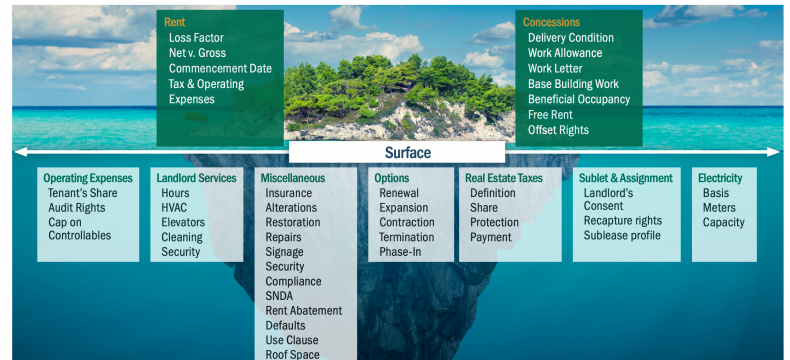 Whether you have a single location or multiple offices throughout the country, the task of staying on top of commercial property is growing in complexity, and so are the stakes.
The responsibilities can feel like air traffic control — everything from lease administration and critical date reminders to renewal options, rent escalations, and lease terms (including those critical clauses buried inside) — and not staying on top of the minor details can result in major costs and missed opportunities.
For example, let's say a renewal option is overlooked and rent increases by $800 or $900 a month. In this case, the company would end up paying more than ~$55,000 in additional rent over the lease period for the single location.
While this scenario is fairly naïve and could be easily avoided, the challenges and opportunities that are being presenting by evolving tax code, as well as new elements steaming from the pandemic are far greater and not as simple to navigate, especially across multiple markets.
Simply put, consistent lease administration can help you stay on top of your company's portfolio and make the best decisions.­
At CBIZ Gibraltar, we proactively track relevant factors related to clients' facilities to help maximize efficiency and reduce occupancy costs. This includes evaluating space utilization and using market insights to proactively identity opportunities that may arise.
Our experts take an analytical view of an entire real estate portfolio to identify how to best leverage the market position across locations. Gibraltar's portfolio management provides single-source accountability, while maintaining and evaluating multiple leasehold agreements and locations for account management. This includes local market review and analysis, expansive demographic research and "best-in-class" alliances with local representatives.
We manage the dates for clients and alert them when action needs to be taken. We take all the information from the lease and put it in an easy-to-access and easy-to-manage database that we monitor and that clients can access at any time.