The Future of Office Space in Commercial Real Estate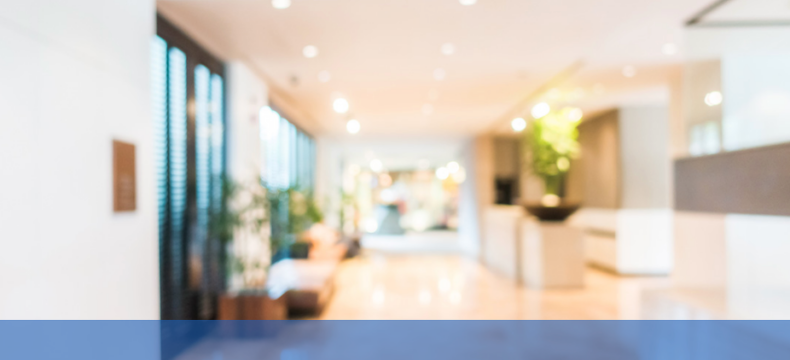 The pandemic changed the way companies and employees think about their work environment, creating viable options for flexible and hybrid work models. Now, as more employees return to in-person work, companies are applying what they've learned to reimagine their physical office space.
CBIZ Gibraltar Senior Vice President. Eric Galanti sat down with our colleagues at CBIZ for Q&A on the Evolving Office Space Trends.
Q: What are you seeing in the market as more employees return to offices?
A: In the second half of 2022, more employers are asking their employees to work from their offices at least part of the time. While hybrid work models are definitely the 'new normal,' employers still place a high value on in-person work.
The overwhelming majority of people — 93% — believe a sense of belonging drives organizational performance.1 Most company leaders think in-person work creates this sense of belonging and a company's distinctive culture. Sixty-eight percent of executives think employees should work from the office at least three days per week.2
As companies define their future work models, employee expectations are a key consideration. For most employers, it's still a candidate's market. To attract and retain top talent, companies are looking closely at what employees want and how they can provide the right combination of in-person collaboration and remote flexibility. Optimizing the company's physical office locations is crucial. As many five- and ten-year leases come up for the first time since the start of the pandemic, employers are rethinking what they need.
Q: What are companies looking for as their leases expire?
A: Over the next few years, companies will be right-sizing their space to fit evolving work models. For most businesses, office space is the second largest expense on the balance sheet after payroll. Today, when their lease is up, companies need to evaluate their work environments in a new way, looking at everything from the amount of space they need to where the offices are located and the amenities they offer.
We're seeing companies reimagining the purpose of their offices. They're looking to create offices that function as a hub for collaboration and foster productivity. At the same time, it needs to be a place that employees value and want to come to on a regular basis.
Overall, employers are looking for their office spaces to create more interaction. Companies are focusing on in-house coffee bar or café experiences and a range of collaboration areas, as well as more traditional meeting rooms. Today's offices have to offer the flexibility to adapt to different situations and in-person populations rather than simply having a seat for every individual.
We work with clients on space needs assessments to determine the type and amount of space they need. It's important to consider not just how many employees will be coming in and how many executives need private offices but also what types of collaboration, meeting and training spaces will meet business and employee needs. Based on these details from the company, plus an evaluation of the current space and expected growth, we're able to recommend the appropriate square footage and suggest amenities.
Q: What trends are you watching when it comes to office design?
A: One of the things we're watching is a flight to higher-quality buildings. This goes back to right-sizing the space. If a company had a large amount of space with the expectation of growing into it but has now adopted a hybrid work model, shifting needs and budgetary parameters are coming into play.
As offices become hubs for creativity and interaction, a lot of companies are shifting to higher-quality buildings, especially when they downsize to occupy a little less space. Higher-quality buildings offer more amenities, like fitness centers, tenant lounges, food halls and golf simulators.
Office location is also a key consideration as employers make decisions for the future. Companies are looking closely at where their employees are located and choosing office space that's convenient. As a result, downtown markets are taking a hit as companies look at suburban spaces to appeal to employees and potentially reduce office costs.
Q: In the current market, what are building owners doing to stand out?
A: It's a tenant-friendly market. But, while tenants have a lot of leverage, we have not seen rental rates drop considerably. Rents are primarily driven by the lenders and their valuations on the building.
How Our Dedicated Commercial Real Estate Team Can Help
While building valuations will decrease if vacancy rates rise, we're seeing landlords entice tenants with lease concessions. In this type of market, landlords have to be flexible in how they structure deals and offer incentives, such as free rent and tenant improvement allowances to build out the space.
Looking forward, we expect the tenant-friendly market to continue into 2023 as companies adapt their office spaces to their post-pandemic needs.
The dedicated commercial real estate team at CBIZ can help you navigate evolving office space trends.
As the leading provider of integrated real estate services with a 100% commitment to advocating the interests and needs of tenants, CBIZ Gibraltar understands that no two companies are alike and works to help clients uncover the potential of their work environment, maximize human capital, and map the path to critical business success.
Contact CBIZ Gibraltar today, or visit CBIZ for more information.
1 Deloitte 2020 Global Human Capital Trends, Deloitte Insights.
2 COVID-19 Research: Returning to the Workplace, SHRM.