The State of the Office Market — Tenant Trends Video: Q2 Update & 2023 Outlook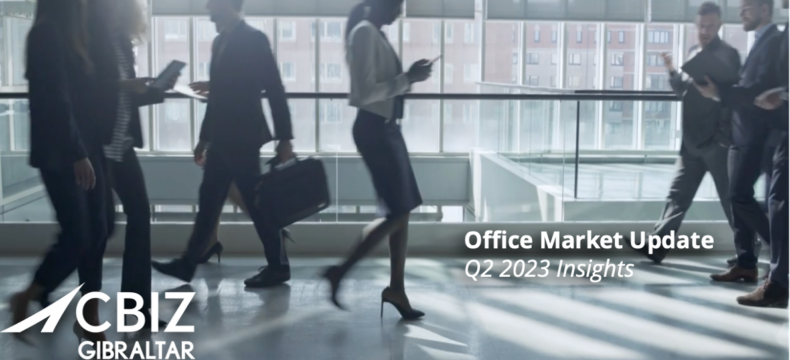 It continues to be a good time to be a heathy tenant in the market today. With Q2 well underway, we asked a few members of our team to weigh-in on the current landscape and share insights on what they're hearing from clients, as well as updates on what trends may define the workplace environment throughout the year.
In this video, CBIZ Gibraltar executives address the state of the market with updates tenants should take note of regardless of their real estate plans and lease expiration date.
Majority of markets across the US remain very soft and tenant favorable.
Vacancy remains high and is expected to hold into 2024 and 2025, as landlords assume more space from tenants who had been in long-term lease commitments before the pandemic.
According to Eric Galanti, "There should be some slow stabilization in the market, as tenants get their arms around their space needs and a hybrid policy and are able to make long term decisions."
The flight to quality continues, often with minimal impact to the balance sheet.
Now that the hybrid work model has taken hold, companies who had been struggling to determine their requirements generally have a better handle on their long-term needs — and the majority are considering higher quality buildings that offer more amenities. Many are making downsized space commitments, with overall cost at or below their current real estate expenditure.
"If a company had a large amount of space with the expectation of growing into it, but has now committed to a hybrid work model, shifting needs and budgetary parameters are coming into play," Noah Turner explained.
Leasing activity has been increasingly dominated by smaller space commitments since the height of the pandemic. Approximately 60% of the leases signed in 2022 were less than 15,000 Sq Ft, compared to 49% of leases signed prior to the pandemic. On the other side of the spectrum, the number of leases signed for 100,000+ Sq Ft has been cut in half during 2022 compared to the 3-year period prior to the pandemic.
"We work closely with clients on space needs assessments to determine the type and amount of space they need." Turner added. "Based on these details from the client, plus an evaluation of the current space and expected growth/contraction, we're able to recommend the appropriate square footage."
Landlords aim to maintain building valuations with unchanged rental rates, but generous concessions continue.
Adhering to lender covenants and restrictions, landlords are currently not reducing rental rates, but instead work to entice tenants with lease concessions. We are seeing much greater flexibility in the way deals are being structured and stronger incentive packages, such as free rent and tenant improvement allowances to build out the space. Going forward, with issues related to financing/availability of capital, landlords may be forced to change how they structure transactions.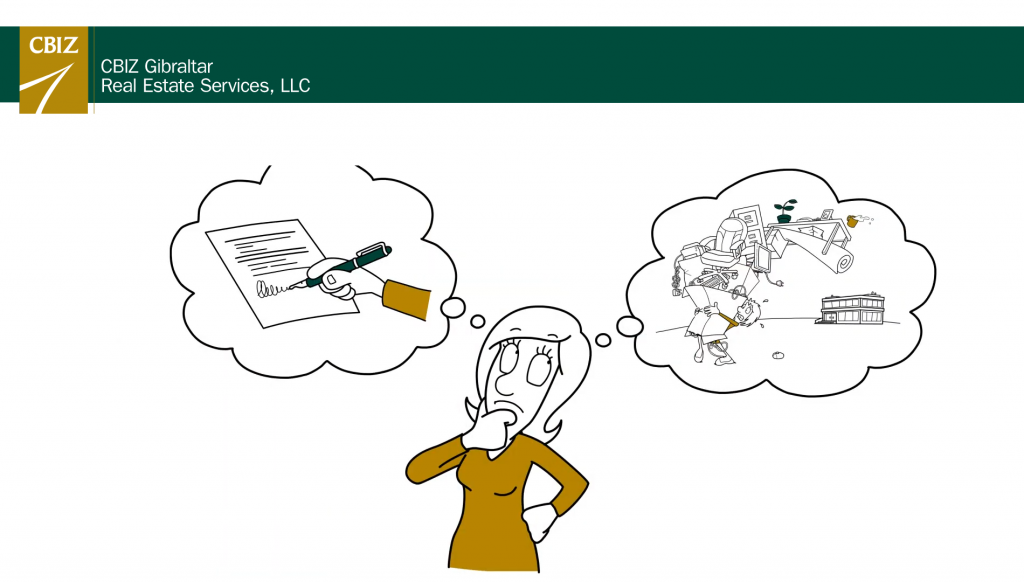 "Given the state of the market, we have been able to negotiate very favorable conditions for tenants, including rights to terminate and even contraction rights in leases that in the past would otherwise not have been possible," said Brandon Janda.
Occupiers don't need to be experts in Understanding Lease Negotiations, but proper representation and counsel is critical. Real estate decisions cannot be made by simply analyzing proposals from prospective landlords — a fuller understanding of all long and short-term implications must be examined and considered.
Today's office needs to be set up for hybrid success.
The hybrid model most certainly has evolved and is here to stay, along with the need for dedicated workspace. For most organizations, their current office space must be flexible enough to adapt to different situations rather than simply having a seat for every individual.
"At the same time, to attract and retain top talent, companies are looking closely at what employees want and how they can provide the right combination of in-person collaboration and remote flexibility. Optimizing the company's physical office is crucial," Ben Cooper explained.
Overall, the dynamic of where, how, and when work gets done looks very different today compared to three years ago.
Many signs from company leadership indicate that while productively remained steady over the last few years, they are beginning to see the negative effects of their team members working from home or remotely. "That has been a huge hit on company culture, employee engagement, collaboration, opportunities for mentorship, and employee retention," said Janda.
Whether you are considering a renewal in your current location, expansion, contraction, relocation or consolidation, our experienced team will walk you through every step of the process.
In the meantime, checkout this video with CBIZ Gibraltar executives on the Office Market with insights tenants can leverage for economic advantage.
.
As the leading provider of integrated real estate services with a 100% commitment to advocating the interests and needs of tenants, CBIZ Gibraltar understands that no two companies are alike and works to deliver the best possible solutions for our clients. Together, we uncover the potential of your work environment, maximize human capital and map the path to critical business success.