Why Did We Renew Our Lease? Understanding Lease Negotiations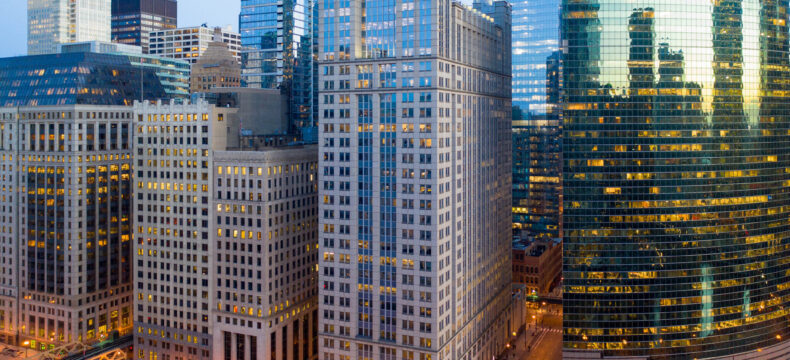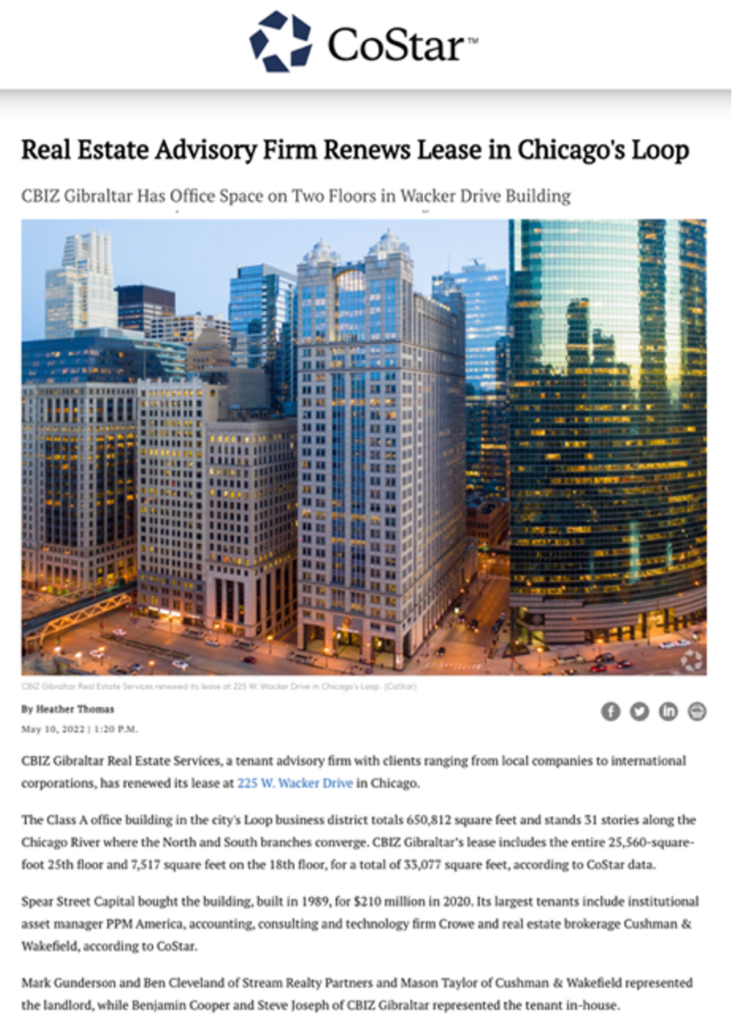 CoStar recently reported on CBIZ's lease renewal across two floors at 225 W. Wacker Drive in Chicago. We thought this raised a couple interesting questions:

Why Did We Renew Our Lease? How? And What is the Best Approach to Lease Negotiation and Transaction Management?
Why? The answer is simple:
We understand the office is a valuable component to our success; where work is accomplished, culture is nurtured, and our brand and business can advance. 
We don't just think, we know — based on rich analysis, assessments, and programing — that the space serves our needs.
And we also know the economics and terms of our lease are advantageous for our firm and future needs.
How? The simple answer is that we practice what we preach.CBIZ Gibraltar is the leading provider of integrated real estate services. So, we leveraged our own expertise, resources, and strategic process to evaluate and move forward with a renewal that will provide our firm with upgrades and workplace improvements for our teams.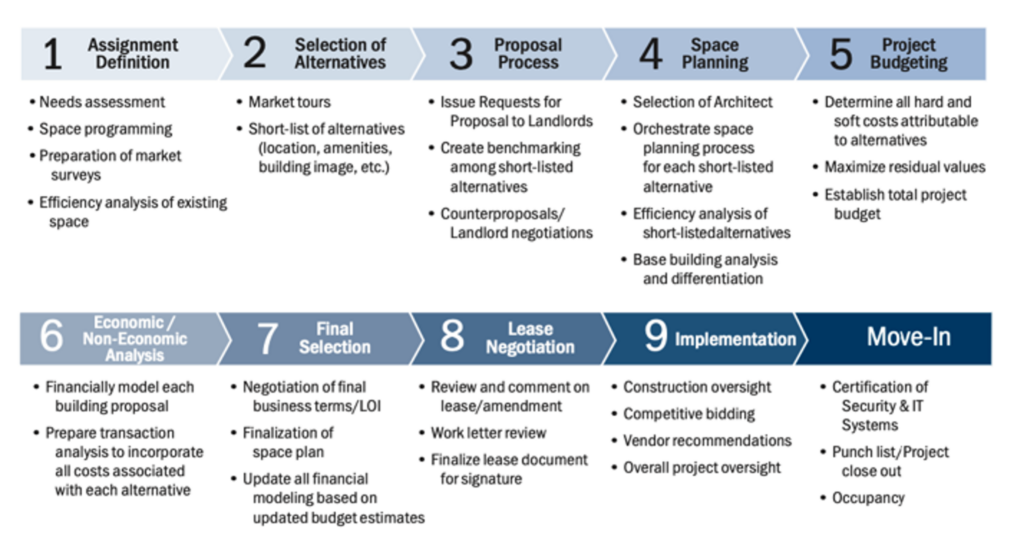 This process is the same as our approach with clients, in which we secure aggressive rates and terms, often resulting in a reduction of operating costs.
Following needs assessments, market analysis, site tours, the Gibraltar team conducted a proposal process, issuing RFPs to landlords for a shortlist of candidate buildings.
What is the Best Approach to Lease Negotiation and Transaction Management?
Negotiations and Transaction Management provides significant value for each of our client assignments.
Our process employs a unique strategy with key steps that can include:
Evaluation of the current lease and analysis of proposals received from current and alternative Landlords
Preparing a detailed financial assessment, calculating estimated occupancy costs at each viable alternative
Identifying the financial stability of the building owners of the candidate buildings
Providing a list of other known tenants and subtenants in the candidate buildings
Recommending transaction strategies and undertaking negotiations on the client's behalf, with any landlord (including the current landlord), owner, agent or broker of the properties under consideration
Orchestrating a competitive bidding process that increases the tenant's leverage in both renegotiation and relocation scenarios, while ensuring that an existing or competing landlord does not feel as if they are unopposed
Preparing a Letter of Intent for the landlord of the selected building
Ensuring necessary provisions (including clauses for specialty or desired requirements) are addressed in detail
Assisting in the lease and amendment review with a client's legal counsel and ongoing communications until transaction execution
Providing post-transaction assistance, including verification that the economic terms of the executed lease are accurately reflected in all relevant documentation
Without proper representation and counsel, a tenant might Get Stuck in a Bad Lease that offers little to no flexibility as their business expands or contracts. It is our belief that real estate decisions cannot be made simply by analyzing proposals from prospective landlords — a fuller understanding of all long-term implications must be examined and considered.
We take every approach to ensure that our clients are provided pertinent and relevant data to assist in making these educated decisions, factoring everything from the project budgeting phase to identifying and forecasting any out-of-pocket costs (which may include design consultants, furniture, equipment, cabling, security, audio-visual systems, and relocation services).
Whether you are considering a renewal in your current location, expansion, contraction, relocation or consolidation, our experienced team will walk you through every step of the process.
Check out this video on Lease Economics — Consider How Much You Could Save with a New Lease —  and Contact us for the answers.