The Workplace Emerges Again as the Powerful Driver of Performance & Talent — But What Does It Look Like in a Hybrid World?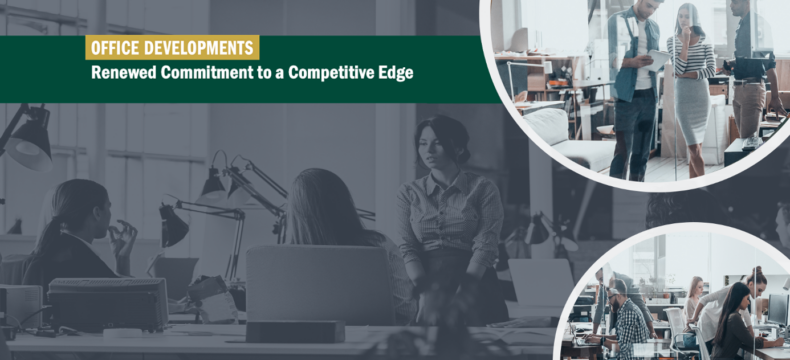 Talent, performance, and culture live at the crossroads of workplace strategy — and today, a more dynamic workspace is viewed as a commitment to a competitive edge rather than a cost.
This perspective plateaued and then came into question during the onset of COVID-19, but is again more evident than ever among the growing back-to-work crowd who is returning to the office in droves with refined expectations around not only how and where they prefer to work, but what it should look and feel like.
By now, it is well-established: the workforce demands flexibility and workplaces must also provide it.
Earlier in the year, CBIZ Gibraltar shared just a snapshot of office users' preferences and these beliefs, with more extensive research reaffirming this point. In fact, our real estate advisory teams examined and analyzed nearly every related indicator dictating workplace trends.
Some trends come in and out of fashion quickly, some have a long lifespan… Those that emerged as game changers during the pandemic, however, represent some of the more drastic and rapid changes the office landscape has ever seen.
Knowing that the office design, layout and workplace strategy ideally cater to a tenant's needs for as long as a decade or more, it may be time for a change.
Here are a few key trends that will define an era that may shape up as the evolution continues:
The Not-So-New Normal Hybrid Model:
Workers initially enjoyed a change of pace that came with working from home, but the honeymoon is over for many. From barking dogs and loud housemates to erratic work hours and uncomfortable workstations — many elements have taken a toll and the return-to-work population is growing fast.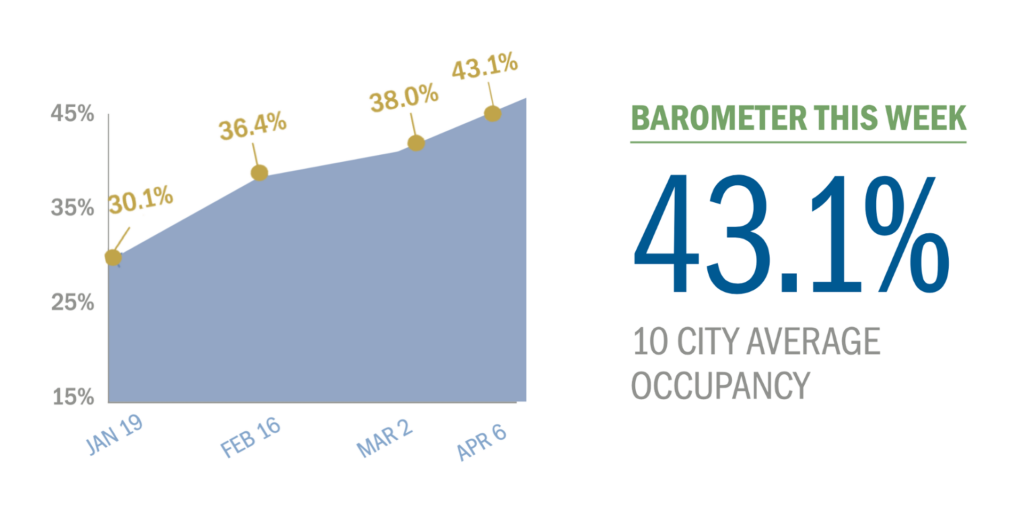 While we have hit the highest occupancy rate since office closures in March 2020 (sustaining double-digit occupancy growth in the last two months), we also have to remember that most companies are intentionally keeping employees in a remote setting for a percentage of the work week until they can finetune their workplace strategy, hybrid policy, and office environment.
Facilities teams are now tasked with partnering with human resources, business strategy, finance and technology groups to achieve thoughtful and impactful workspaces that come with options. Right now, this works well as the workforce desires remote options, but also agrees that the office is a major component for success.

Many companies will continue to concentrate on "hub" offices for training, mentoring, team connectivity and collaboration; and hybrid working may be viewed as another option. Technology will also be a key component in managing space availability, and ensuring connections between people both in and out of the office.
Rethinking Office Seating, Meeting and Workstations:
Based on insights and feedback from what our clients are saying, the need for a dedicated workspace is growing. Free address, hoteling and concepts that were growing around a shared sense of belonging are not gone, but many employees — including those working only a few days in-person — still desire a space they can call their own.
They also want access to collaborative spaces for spontaneous teamwork. Layouts in existing or new spaces that accommodate longer and wired shared tables have become more desirable than previous bench seating or linear workstations. These allow users to gather and define their own space parameters. Another example is the reimagining of configurations for smaller clusters that allow for private locations with community work flexibility.

The rethinking of the traditional conference room with the long rectangle table is another shift we are seeing. In many cases, companies are exploring options to use open spaces located in the center of the office for townhalls with flexible seating, or reimagined breakrooms for meetings with an open-kitchen concept.
Compartmentalizing an Open Office Layout:
Nobody wants to come back to the office just to sit alone in a sea of cubicles or sparsely populated workstations. Even when every seat is filled, workstations shouldn't travel the entire length of a floorplate without purposeful breaks. Today's workforce asks for the landscape to be divided into sections or a series of neighborhoods that cater to agile teams.
This Workplace Design Magazine article talks about ways moveable elements can be the most efficient and user-friendly way to achieve this, pointing to pierced dividers, open shelving modules, soft panels, or mobile walls. It also notes furniture with small features, like a hook for a backpack or a small lockable drawer, help cater to the drop-in participant carrying their belongings.
"It's time to upgrade the office experience, implementing desks and tables with adjustable height features throughout for focus and meeting work, giving the added benefit of choice related to posture during the workday. These small additions provide great satisfaction to end-users, and their impact is anything but. Each motion, feature, and adjustment gives the end-user a 'little dose of happiness' as they exert control over how and where they work in the office, as well as the tools they use to do so," the article says.
These are just some of the shifts we are witnessing across our evolving and ever-changing office space landscape. These trends don't mean you have to pick up and move or renovate your office today, but it is important to consider how well your current space is serving your organization and the people who embody the brand and bring the product or service to life.
The workplace is still at the center of achieving a competitive edge. It is where work gets done and dictates performance, driven by enhanced collaboration, communication, productivity and culture, among other elements.
These are the reasons that partnering with the right real estate consultant is such a critical decision. As occupancy increase and vacancies decline, landlords' prolonged incentives and willingness to negotiate below market deals will gradually shift — and tenants need a proactive approach to evaluating, negotiating, and managing their real estate needs.
At CBIZ Gibraltar, we want to be viewed as an extension of your organization. Someone you can trust, and rely on for important data and information that will allow you to make critical operational decisions.