Office Developments Video: Hybrid Work Happens In The Office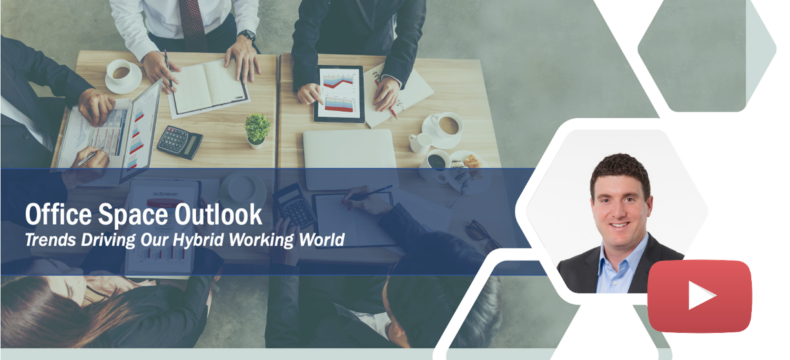 The dynamic of where, how, and when work gets done looks very different today compared to three years ago. While we all agree that the hybrid work model is here to stay, CEOs and decision makers continue to push their companies back to the office in-person.
We continue to see notable companies in the news, such as Disney and Starbucks in January, announcing their urge to employees to return to in-person working as much as four days a week. According to SHRM, 68% of executives think employees should work from the office at least three days per week.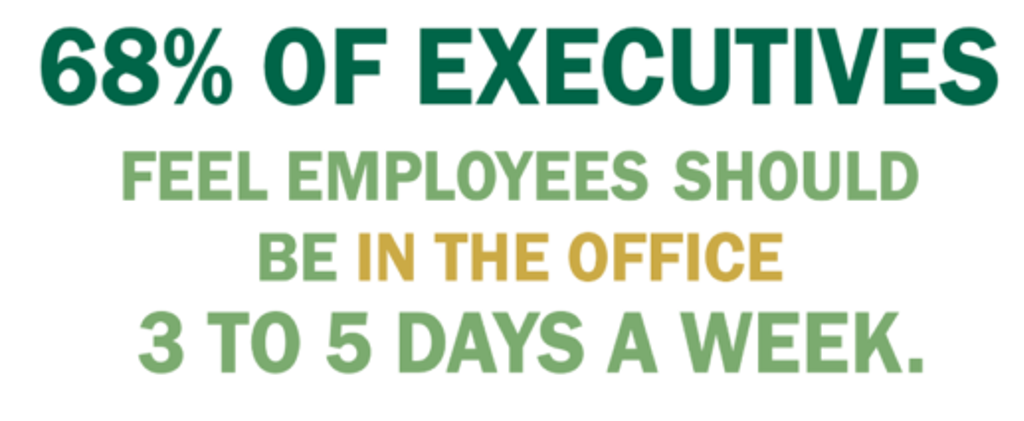 While we do not expect a huge conglomerate of companies to force their employees back to the office full-time, continued implementation of a hybrid model of 3-4 days per week is anticipated. In this regard, the impact on the office market is significant.
Overall, employers want consistency. They don't want to see employees working in the office one day this week, three days the next, and then two days the following week. Company leadership is seeking a consistent work week with the majority of time on the clock in the office.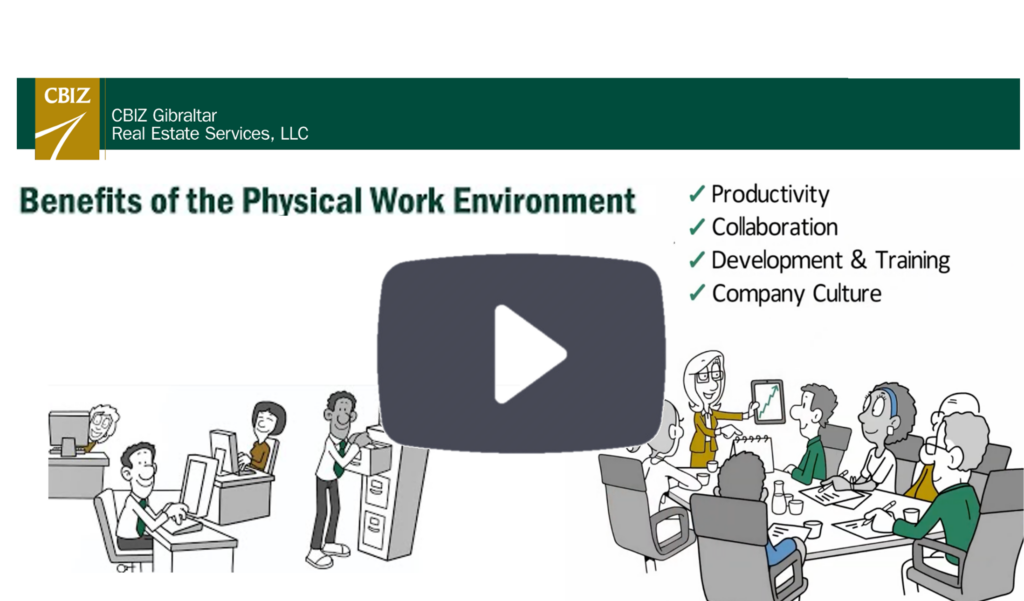 Many signs from company leadership indicate that while productively remained steady over the last few years, they are beginning to see the long-term effects of their team members working from home or remotely. That has been a huge hit on company culture, employee engagement, collaboration, opportunities for mentorship, and employee retention.
Today, to attract and retain top talent, companies are looking closely at what employees want and how they can provide the right combination of in-person collaboration and remote flexibility. Optimizing the company's physical office locations is crucial. As many five- and ten-year leases come up for the first time since the start of the pandemic, employers are rethinking what they need.
Now that the hybrid model has sunk in, the companies who had been struggling to determine requirements have a much better handle on the long-term need. At the same time, we must remember that office space is often one of the larger expenses on the balance sheet after payroll.
More of today's leaders are evaluating these costs and seeing them as an investment, looking at the work environments in a new way as a driver of business. They are considering everything from the amount of space they need to where the offices are located and the amenities they offer.
From a functional perspective, we're seeing companies reimagining the purpose of their offices. They're looking to create offices that serve as a hub for collaboration and foster productivity. Equally important, it needs to be a place that employees value and want to come to on a regular basis.
Even before the pandemic, planning an office space for flexibility was taking place. This includes offices that can be used has huddle rooms and a range of collaboration areas, such as kitchens or in-house coffee bars that deliver a café experience. Today's offices have to offer the flexibility to adapt to different situations and in-person populations rather than simply having a seat for every individual.
CBIZ Gibraltar works with clients on space needs assessments to determine the type and amount of space they need. It's important to consider not just how many employees will be coming in and how many executives need private offices but also what types of collaboration, meeting and training spaces will meet business and employee needs.
Based on these details from the company, plus an evaluation of the current space and expected growth, we're able to recommend the appropriate square footage and suggest amenities.
As companies have reduced their footprint, many have considered more expensive buildings that offer more amenities like fitness centers, tenant lounges, food halls and golf simulators. As a result, the flight to quality is an increasing trend, along with office location being a top consideration as employers make decisions for the future.
Companies are looking closely at where their employees are located and choosing office space that's convenient. As a result, downtown markets are taking a hit as companies look at suburban spaces to appeal to employees and potentially reduce office costs.
Looking forward, we expect the tenant-friendly market to continue in 2023 as companies adapt their office spaces to their post-pandemic needs. Our team at CBIZ Gibraltar is always monitoring conditions across office markets – and as trends evolve in our current environment, we think that 2023 will be a milestone year for office space users following the unconventional trends witnessed during the height of the pandemic.
Overall, there should be some stabilization in the market, as tenants get their arms around their space needs and hybrid policy and are able to make long term decision.
All this being said, it continues to be a great time to be a tenant, and there are tremendous opportunities for healthy tenants willing to make long-term decisions to take advantage of the market.
Watch: Office Space Outlook Trends Driving Our Hybrid Working World
As the leading provider of integrated real estate services with a 100% commitment to advocating the interests and needs of tenants, CBIZ Gibraltar understands that no two companies are alike and works to deliver the best possible solutions for our clients. Together, we uncover the potential of your work environment, maximize human capital and map the path to critical business success.