Is Now the Time to Evaluate Office Lease Options? Sustainable Growth in Office Occupancy Marks a Turning Point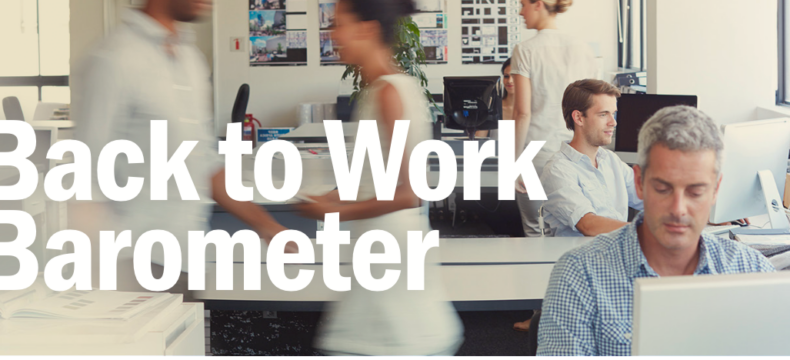 The back-to-work crowd isn't just growing, growth is sustainable — and the indicators will impact business.
In the last two months, the workforce population reporting to work in-person has experienced double-digit growth — with a 13% increase in office occupancy across a 10-city average and more than 20% in select markets.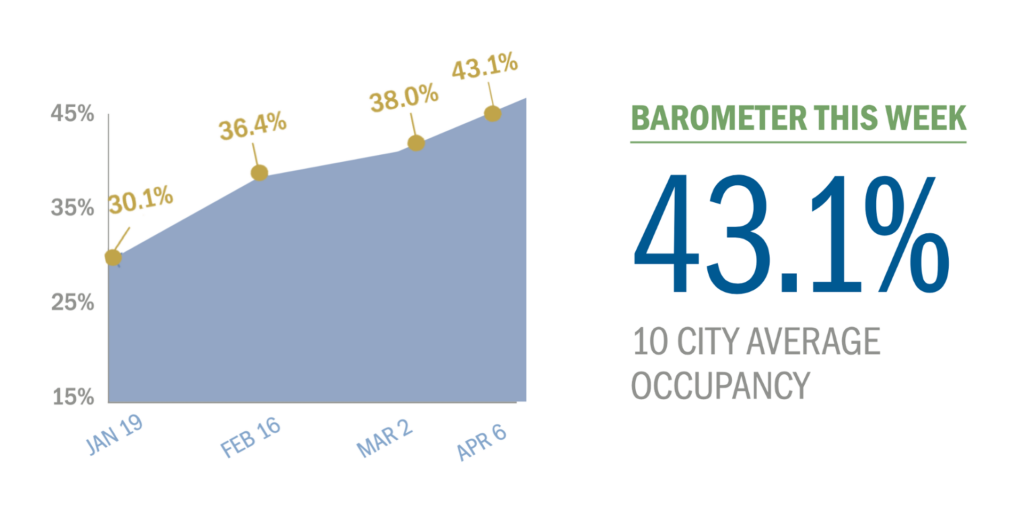 But, what does a 43.1% average occupancy mean? Why is steady growth an important indicator? And how can these insights benefit tenants leveraging the current landscape for economic advantage?
To answer these questions, it is important that we first understand how significant the pandemic impact was on the office market. This visual representation paints a jarring picture.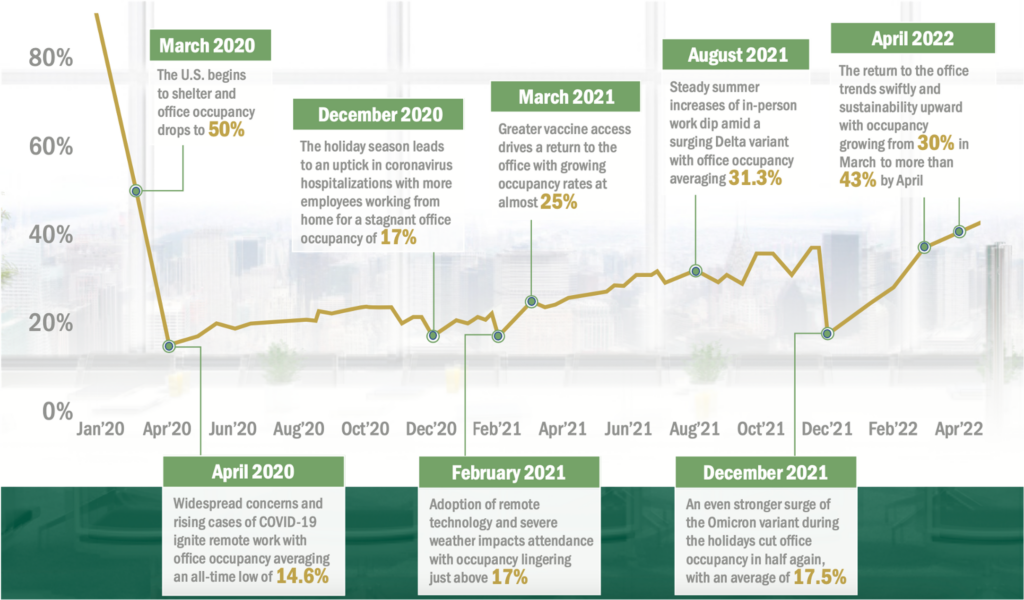 From February to April 2020, office occupancy dropped to less than 15%. The downward surge was more dramatic than what office markets typically experience on a long holiday weekend. But this time, employees didn't return on Monday.
As show in the chart, the concerns around and measures to prevent the spread of COVID-19 — amid widespread adoption of remote working technology — kept officegoers at home.
Modest and infrequent peaks and valleys across an essentially two-year period indicate the impact of coronavirus variants and even weather… Click here to take a closer look at the infographic and see key moments in time from the last two years.
However, as we watched the ball drop on 2022, we also saw a turning point for the office market.
From vaccination access and booster shots to adherence to health policy and lifestyle change, many key factors drove a sustainable increase in occupancy across the board.
For example, indicators such as the returning attendance at sporting events, concerts, restaurant reservations, travel and the alike point to the shelter-in-place lifestyle being largely in the rearview — and while it is happening at a slower pace, the workplace is next on the list.
CBIZ Gibraltar shared research on a range of preferences and beliefs of those using the office earlier in the year. Current developments reaffirm these insights, projecting continued rise in occupancy, and a growing general consensus that the majority of work takes place in the office.
So why aren't we seeing a full return? The critical change and primary delay in the rebound is the not-so-new normal way of working — the hybrid model.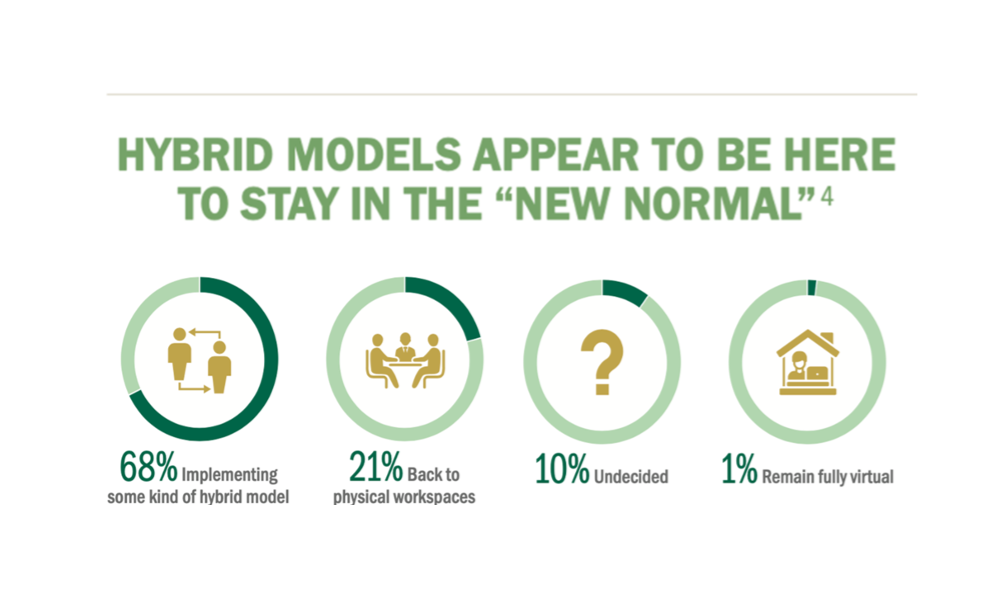 The workforce demands flexibility — and they will get it — but they too agree that the office is a major component for success. While we have hit the highest occupancy rate since office closures in March 2020, we also have to remember that most companies are intentionally keeping employees in a remote setting for a percentage of time until they can finetune their workplace strategy, hybrid policy, and office environment.
Facilities teams are now tasked with partnering with human resources, business strategy, finance and technology groups to achieve thoughtful and impactful workspaces.
The evolving and ever-changing office space landscape is becoming more critical for optimum productivity, employee retention, and cultural implementation. These are the reasons that partnering with the right real estate consultant is such a critical decision.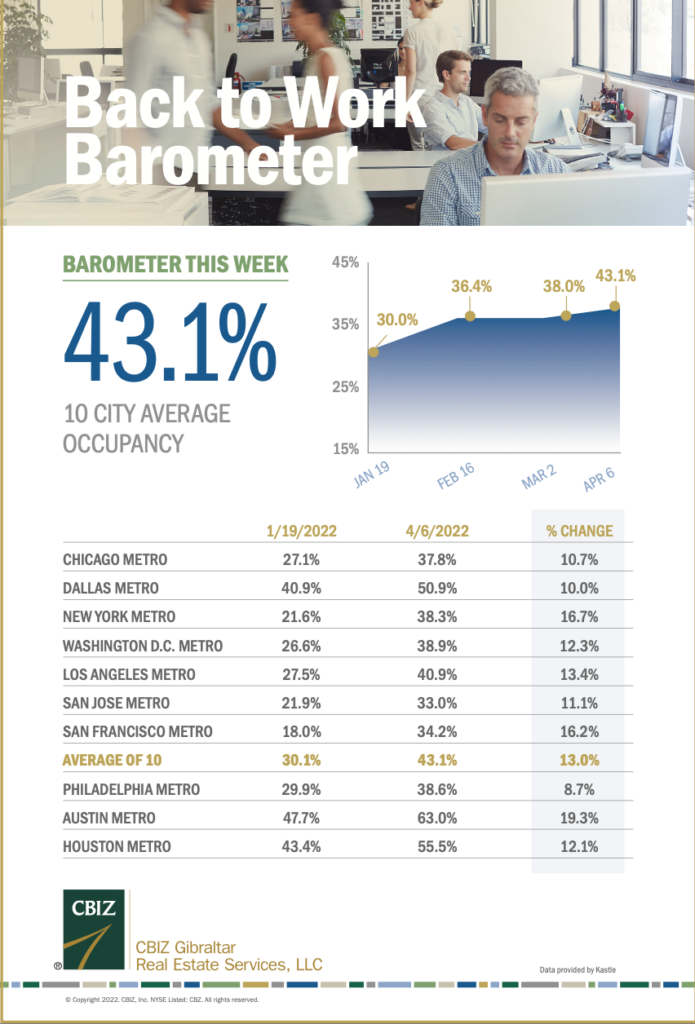 The 43.1% average office occupancy is a strong growth indictor for the market, which should remain very tenant favorable in the near term.
At CBIZ Gibraltar, we want to be viewed as an extension of your organization. Someone you can trust, and rely on for important data and information that will allow you to make critical operational decisions.
For example, today's climate remains tenant favorable as landlords remain highly motivated to offer significantly more favorable terms and continued concessions to fill building vacancies.
As occupancy increase and vacancies decline, prolonged incentives and willingness to negotiate below market deals will gradually shift.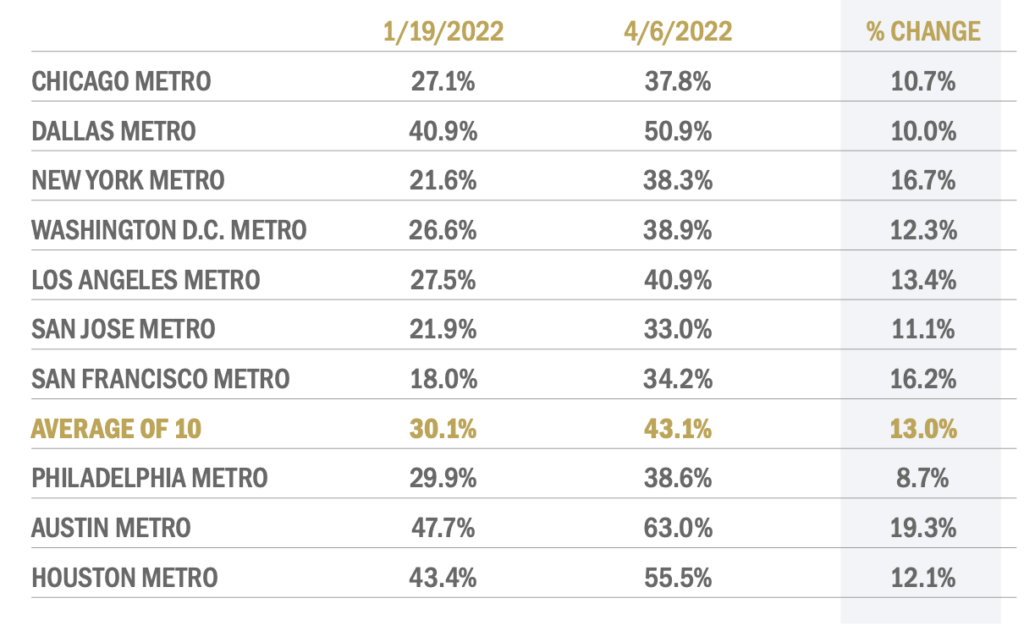 With trends and indicators constantly evolving and varying from market-to-market, tenants need a proactive approach to evaluating, negotiating, and managing their real estate needs.
As the leading provider of integrated real estate services with a 100% commitment to advocating the interests and needs of tenants, CBIZ Gibraltar understands that no two companies are alike and works to deliver the best possible solutions for our clients. Together, we uncover the potential of your work environment, maximize human capital and map the path to critical business success.
*
*
**Data sourced from Kastle and other leading CRE research. You can now track Kastle's Return to Work Barometer on the Bloomberg Terminal, available under {ALLX KASL<GO>}