Is Your Broker Working for You? Conflicts of Interest Matter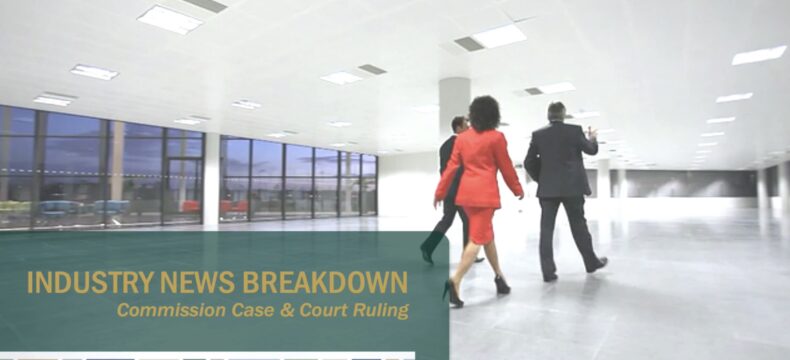 Can a broker provide impartial advice and act in your best interest when representing opposing parties in a transaction?
The issue — when a broker represents both the tenant and the landlord in a deal — takes center stage a few times every year. News stories like this notable case from last summer highlight the world's largest real estate firms losing court cases to recover commission after failing to properly disclose dual representation in a deal.
These issues impact all parties, but importantly raise red flags and key reminders for tenants who are evaluating and searching for space — the greatest consideration being: Is Your Broker Actually Working for You? Are you getting the best deal?
You can learn more about these cases in this Exis article here and another in this Bisnow article here. They are interesting reads, but don't address the tenant's loss; and the only potential loss for these tenants took place when they signed on with a firm that represents both sides.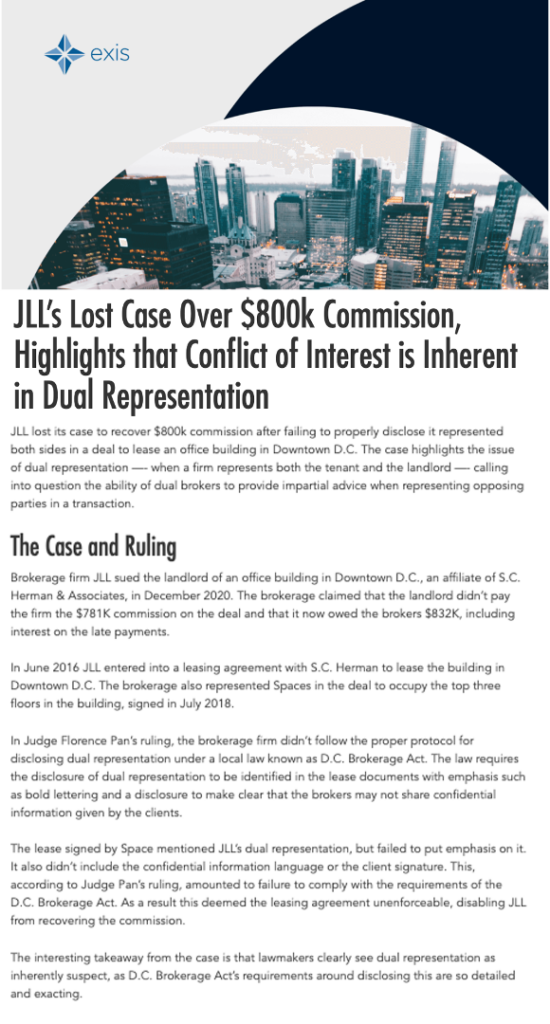 It is important to remember, brokers are compensated with a commission— the tenant doesn't pay for representation.
In these case, as with many dual brokered deals, the lack of a third party representing either the tenant or the landlord created a conflict of interest.
When you lease office space, the landlord pays a commission. So, if you do not have someone representing your interest, the landlord's broker keeps 100% of the commission. The fee is already being paid, but having an expert advocating for you always ensures: 1) Better Rates, 2) Lease Concessions, 3) Flexibility and 4) Market Favorable Terms.
Tenant representation matters because a tenant-rep advisor will keep only your interests in mind and be fervent in pursuing your best interest in the negotiating process. On the other hand, those also working with landlords —- while they owe you a good standard of care —- will be incentivized to get you to sign an agreement on a property that they may already represent in a deal that will also benefit the landlord.
Don't be on the wrong side of a deal because your broker reps both sides. Conflicts of interest exists.
Because Gibraltar does not represent landlords or work in the capital markets arena, it is able to avoid any potential for conflicts when representing clients. 100% of our commitment is to the tenant.
In this video, CBIZ Gibraltar's President and CEO Steve Joseph addresses conflicts of interest with examples and insights from this recent case.
Whether your real estate plans are immediate or far-off, we would like to get to know you and your office space needs. Together, we uncover the potential of your work environment