Lease Accounting Adoption Game Plan: What to Do and When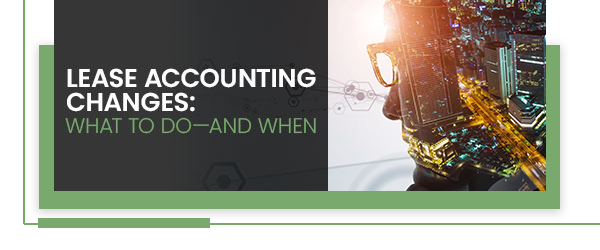 The adoption date for the new lease accounting standard has arrived, and you are probably identifying your timeline for implementation.
In our last post on Tending to Your Lease Portfolio as ASC 842 Nears, we mention that implementation of the new lease accounting standard may be a detailed and complex process — but planning the steps doesn't have to be.
There is no one-size-fits-all timeline for implementing the new lease accounting standard. Many factors must be considered, including the size and complexity of the organization, the number of leases in place, and the resources available. In general, larger organizations with more leases—or the potential of several embedded leases—will need more time to implement the new standard.
Other important factors such as the use of accounting software and current
accounting schedules also play a role in how fast your organization can adopt ASC 842. No matter the situation, all organizations must put in the time and effort to ensure a successful transition to the new standard.
Implementing the new standard before your annual audit is key to successful adoption. Doing so will help avoid any last-minute complications and ensure you have all the available resources at your disposal. Waiting until the last minute jeopardizes your chances of successfully meeting the deadline and may negatively impact your audit.
The following checklist will help ensure your organization stays on track and has all its bases covered as you prepare for the switch.