Is Your 2024 Workplace Ready? New Studies Validate the Importance of the Office, Hybrid Work Benefits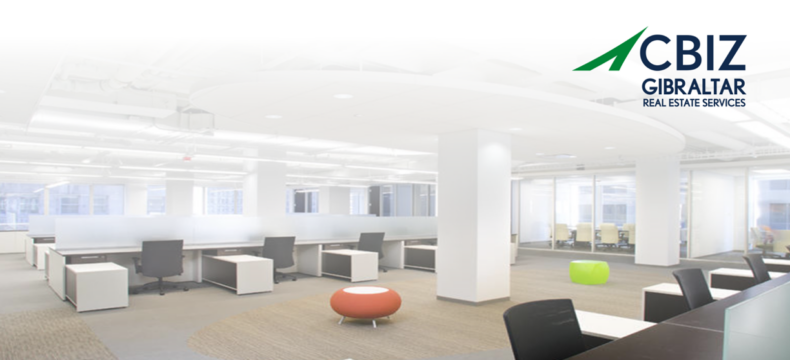 People who work from home are feeling more disconnected from the larger mission of their employers, according to a new Gallup survey.
In late August, The Wall Street Journal shared news and perspective of remote workers surveyed and reported broad implications for businesses that are concerned about the effects on employee loyalty and team productivity.
The study found that less than one-third (28%) of remote workers feel a connection to the purpose of their organization.
"In short, more remote workers appear to be approaching their jobs with 'a gig-worker mentality,' fulfilling the basic responsibilities of the role rather than anticipating the broader needs of their team or company," said Jim Harter, chief workplace scientist at Gallup, which has tracked worker engagement since 2000. WSJ cites Jim explaining that most professional roles tacitly include expectations that go beyond the actual work, such as mentoring others or spurring innovation.
However, the study also shows conflicting metrics and points to challenges for leaders as they try to provide flexible working arrangements yet fret about worker productivity.
In an August poll of business leaders conducted by the Federal Reserve Bank of New York, the majority of managers believe remote work aided recruitment efforts, but worsened workplace culture, team cohesion, and mentorship.
While the benefits of hybrid work are clear, many companies struggle to fine-tune their required in-person policy. Some large employers are demanding workers to return to the office.
Companies like Amazon, Apple, BlackRock, Citi, Disney, Goldman Sachs, Google, IBM, JPMorgan, Meta, Redfin, Salesforce, Starbucks, Tesla, Uber and more have made headlines all summer as their demands and consequences grew in severity for in-person work. Interestingly, even leading enabler of remote work Zoom recently announced a return-to-work mandate.
These employers, like many others, want consistency. They don't want to see employees working in the office one day this week, three days the next, and then two days the following week. Company leadership is seeking a consistent work week with the majority of time on the clock in the office.
As such, they must take a hard look at what employees want and how they can provide the right combination of in-person collaboration and remote flexibility. Optimizing the company's physical office locations is crucial.
As many five- and ten-year leases come up for the first time since the start of the pandemic, employers are rethinking what they need.
While we acknowledge that office space is often one of the larger expenses on the balance sheet after payroll, more leaders are evaluating these costs and seeing them as an investment and view the work environments in a new way as a driver of business. They are considering everything from the amount of space they need to where the offices are located and the amenities they offer.
From a functional perspective, we're seeing companies reimagining the purpose of their offices. They're looking to create offices that serve as a hub for collaboration and foster productivity. Equally important, it needs to be a place that employees value and want to come to on a regular basis.
CBIZ Gibraltar works with clients on space needs assessments to determine the type and amount of space they need. It's important to consider not just how many employees will be coming in and how many executives need private offices but also what types of collaboration, meeting and training spaces will meet business and employee needs.
Based on these details from the company, plus an evaluation of the current space and expected growth, we're able to recommend the appropriate square footage and suggest amenities — and guide teams through what has and will continue to be a very tenant-favorable market.
It continues to be a great time to be a tenant, and there are tremendous opportunities for healthy tenants willing to make long-term decisions to take advantage of the market.
As the leading provider of integrated real estate services with a 100% commitment to advocating the interests and needs of tenants, CBIZ Gibraltar understands that no two companies are alike and works to deliver the best possible solutions for our clients. Together, we uncover the potential of your work environment, maximize human capital and map the path to critical business success.