Chicago Market Update – Trends Shaping Our Office Environment: End of Q3 2022 Report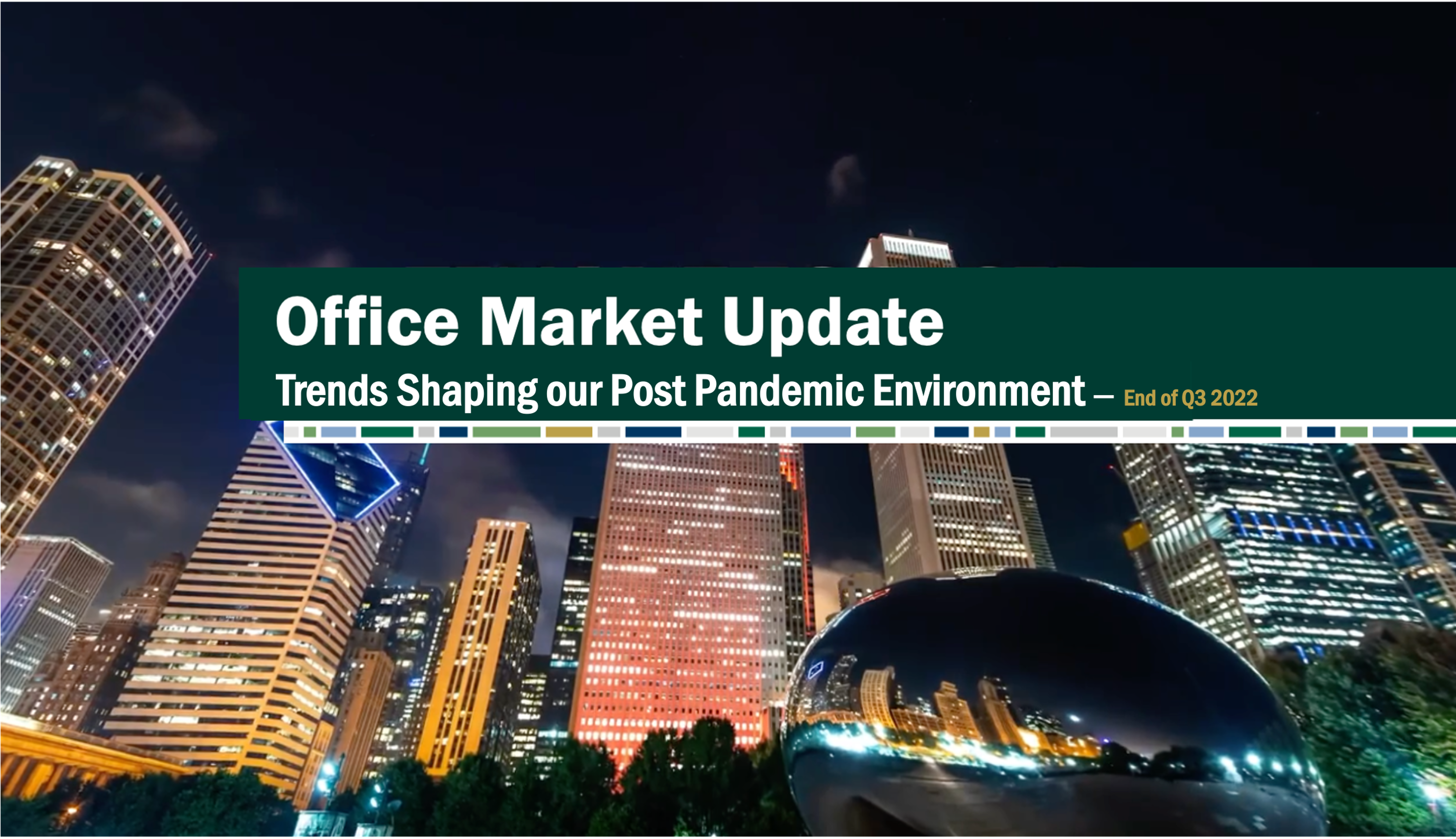 Our team at CBIZ Gibraltar is always monitoring conditions across office markets – and as trends evolve in our post pandemic environment, there are several key insights that can benefit tenants leveraging the current landscape for economic advantage.
In general, indicators in Chicago's central business district (CBD) and suburban markets point to a tenant favorable environment for the foreseeable future, with growing opportunities for occupiers in their current and future leases. For example, leasing activity has been steady in 2022, but the current supply of new developments has outpaced the existing demand.
The suburban submarkets have seen an uptick in leasing activity though vacancy rates rose from 25- 30% across the submarkets, with the Northwest and East- West markets seeing the highest number of active tenants in the market. Class A properties with the best amenities in suburban markets will continue to be the focus for tenants, while lower class buildings will struggle with vacancy and leasing activity.
In the CBD, vacancy is now at the highest level recorded in Chicago history, at approximately 21%.
Most of the negative absorption in the CBD is coming from Class B and C buildings. The Central Loop has shown the most downturn with some of the highest vacancies and drop in rental rates.
Rental rates across Class A and B assets have increased to averages in the mid $40's Gross per square foot (although much higher for newer, trophy towers). Expectations are that rates will remain stable over the next few quarters.
There are currently over 41 blocks of contiguous space available that are > 100,00 SF across 36 buildings in the CBD (both direct and sublease.)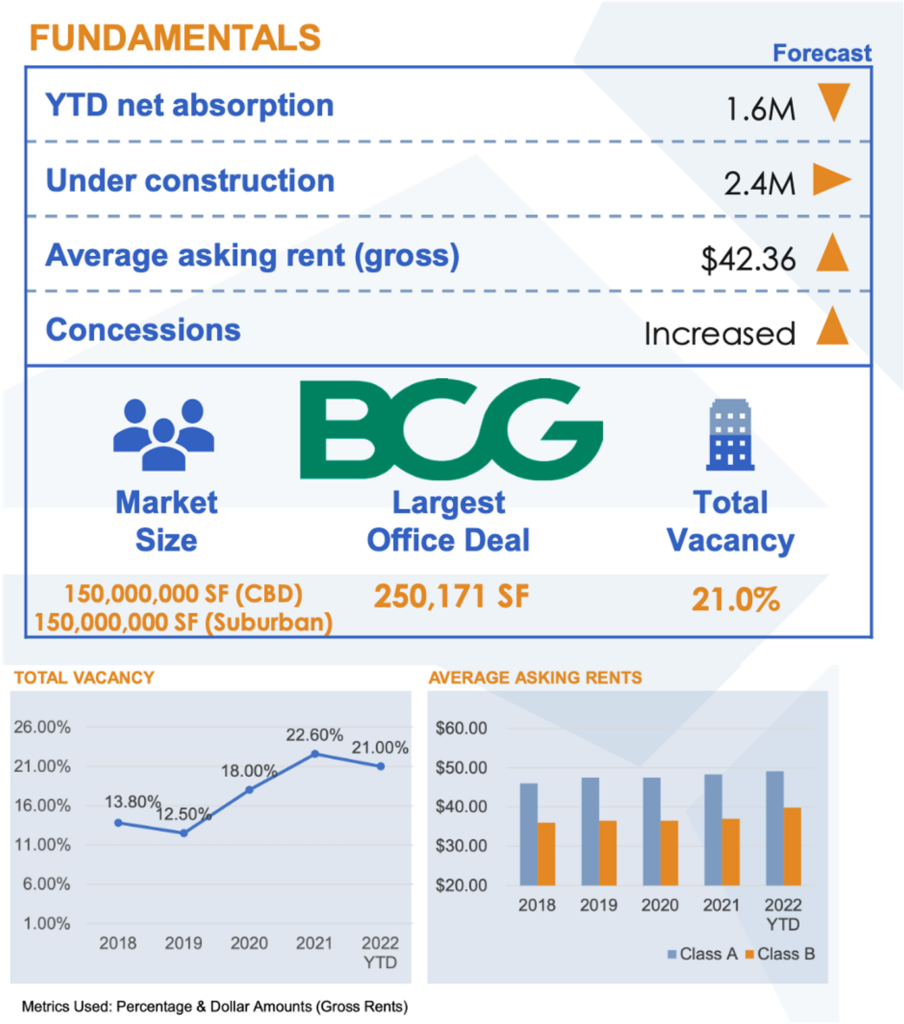 Companies have been showing a strong desire and push to return their employees to the physical workplace, with most offices adapting some form of a hybrid work schedule (averaging a minimum of 2-3 days in the office.)
Overall, the market continues to be tenant-favorable as healthy concession packages will continue to drive transactions, including rent abatement and tenant improvement allowances. However, many landlords are growing more confident that the pendulum may swing back in their favor over the next 18-24 months.
As the leading provider of integrated real estate services with a 100% commitment to advocating the interests and needs of tenants, CBIZ Gibraltar understands that no two companies are alike and works to deliver the best possible solutions for our clients. Together, we uncover the potential of your work environment, maximize human capital and map the path to critical business success.