Why Tenants Get Stuck in Bad Leases & How to Avoid It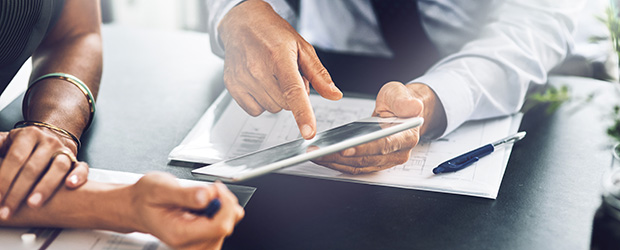 With the proliferation of institutional landlords in nearly every major U.S. market and across every asset class (not to mention an improving economy), commercial tenants encounter brokers anxious to make a deal and landlords under pressure from investors to stabilize rents. Even when the parties agree upon a "fair market rent", today's institutional landlord comes armed with a lengthy lease that will govern every aspect of the tenant's occupancy for next 5, 7 or 10 years.
Without proper representation and counsel, the result can be a tenant that signs a lease which offers little to no flexibility as their businesses expand and contract, setting the stage for economic and operational stress that could have been avoided with upfront planning and prudent lease negotiations.
The following is a high-level guide for corporate tenants looking for space and includes practical tips and common pitfalls found in many commercial leases.

Start Early. Begin the planning process as soon as possible, ideally one (1) year in advance of occupancy. Engage a commercial broker specializing in tenant representation. Notwithstanding what landlords and their brokers might say, a well-qualified tenant broker will pay for itself. An effective tenant's broker will assist clients in understanding space requirements, the effective cost of the lease, and current market conditions (including typical tenant concessions), all of which can be invaluable tools against today's formidable institutional landlord.
Understand the Economics. Depending on the asset class, commercial leases contain a myriad of economic terms (other than base rent) that have a substantial economic impact on the cost of occupancy. Tenants too often focus solely on the base rent and the term of the lease. However, to get a full picture of the economics of a lease, a tenant must analyze move-in costs as well as ongoing expenses.
Move-in costs include typical terms like the amount of the security deposit, lease guarantees, free rent, and tenant construction allowances. A well-informed tenant can structure a reduction in the move-in costs through concepts like the burning off of security deposits over time, and the application of the tenant improvement allowance towards things like moving expenses and furniture, fixtures and equipment. The long-term operating costs of a lease are much more nuanced (and potentially more economically significant). Landlords, as a matter of policy, try to pass all costs of maintaining a building onto tenants (none of whom have any material control over the administration of these costs). This shift of costs from the landlord to the tenant is accomplished through a mind-numbing list of operating expenses. Tenants should exclude certain categories of expenses (e.g., structural repairs) from this list and, more importantly, impose caps on certain controllable expenses (e.g., the management fees paid to landlord).
Finally, a tenant should look specifically at lease compliance costs including tenant insurance, generating audited financials, after-hours HVAC and parking. Caps and limitations on most controllable lease costs and expenses can be negotiated with landlords, but tenants frequently acquiesce seemingly because these provisions are buried deep in the body of a lease.
Build in Flexibility. As a general rule, a landlord's primary goal in commercial leasing is an uninterrupted stream of rental revenue for the duration of the lease term. However, tenants can negotiate certain provisions that mitigate the inflexibility of the landlord's position. The most obvious, and often the most expensive to a tenant, is a termination option. Perhaps more important, and more often utilized, is the ability to assign or sublet. The landlord's initial position in almost every lease is the tenant cannot assign or sublease without the landlord's consent which is typically conditioned upon specific net-worth standards, subjective use restrictions, and the right to any sublease/assignment profits.
With that said, when a tenant encounters financial difficulty, a sublease is often the best tool to mitigate this stress. Finally, tenants can enhance the flexibility of a lease by securing valuable option rights in the form of expansion and extension options. Due to their long term nature, any flexibility a tenant can secure enhances the overall value of the lease.
Don't Ignore the Economic Terms. Every provision in a commercial lease is there for a reason. Unexpected issues arise in the ownership and operation of a commercial building including environmental conditions, compliance with laws, indemnities, casualty and condemnation. Every pro-landlord lease form will attempt to limit the tenant's rights and remedies and will in fact endeavor to impose liability upon the tenant whenever possible. To be covered against these provisions, a tenant should engage a commercial leasing attorney to review and relax the pro-landlord provisions. Like the tenant broker