The State of the Office Market: Q4 vs Q1 — Growing Tenant Opportunities in Current & Future Leases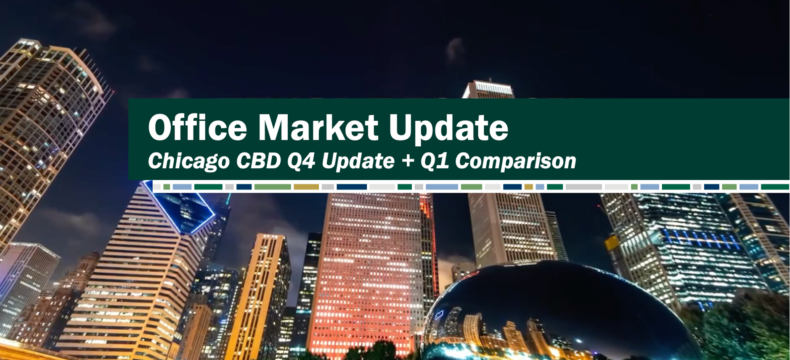 2022 is well underway — and as we look back at the year that was and the key indicators that will shape office market conditions in the year ahead, new insights point to a tenant favorable environment for the foreseeable future.
In Chicago's central business district (CBD), year-end data (Q4) when compared to the start of 2021(Q1) suggest growing opportunities for occupiers in their current and future leases.

Among many established effects of the evolving post-pandemic environment, tenants can leverage these insights for economic advantage: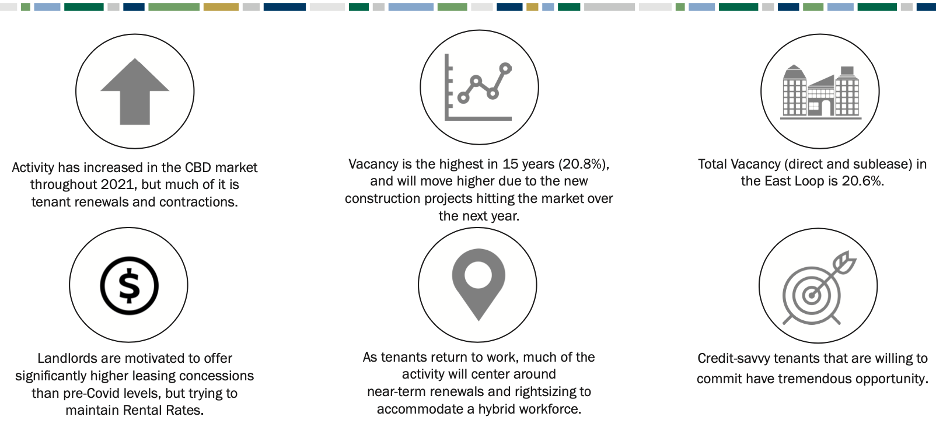 WHAT THIS MEANS FOR TENANTS
Especially in today's climate, the market is tenant favorable as landlords remain highly motivated to offer significantly more favorable terms, concessions and deal incentives in order to fill building vacancies.
One of the biggest changes to the office market has been the influx of sublease space availability. This may allow tenants currently looking for space to negotiate below market deals in top tier office buildings.
Even though rental rates are holding steady, the market is primed for tenants as concessions are continuing to rise in this prolonged soft market.
Employers are continuing to show signs and desire to return to the physical workplace.
As the leading provider of integrated real estate services with a 100% commitment to advocating the interests and needs of tenants, CBIZ Gibraltar understands that no two companies are alike and works to deliver the best possible solutions for our clients. Together, we uncover the potential of your work environment, maximize human capital and map the path to critical business success.