On-Demand – The Remote Work Arrangement: The Tide Is Turning and What It Means for Your Workspace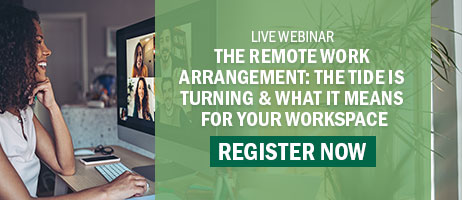 The need for many businesses to shift to a remote work environment at the onset of the pandemic hit many organizations like a tidal wave – fast, expansive, disruptive.
A shift away from the remote work environment will be much more like a tide change – slow, incremental, measured.
With vaccine rollouts well underway and indicators that productivity may be waning among remote workers, many employers are in the process of re-evaluating and/or implementing their future plans.
On April 21, CBIZ Gibraltar's Bill Main and Seamus Byrne were joined by Megan Spinos of Vocon to discuss this shift and the signs of change their teams are hearing and seeing.
In case you missed the roundtable, checkout the replay here:
The group addressed why some organizations are accelerating plans to limit remote work, what a safe return to the office looks like in densely populated areas, as well as steps your organization can implement to bring employees back safely.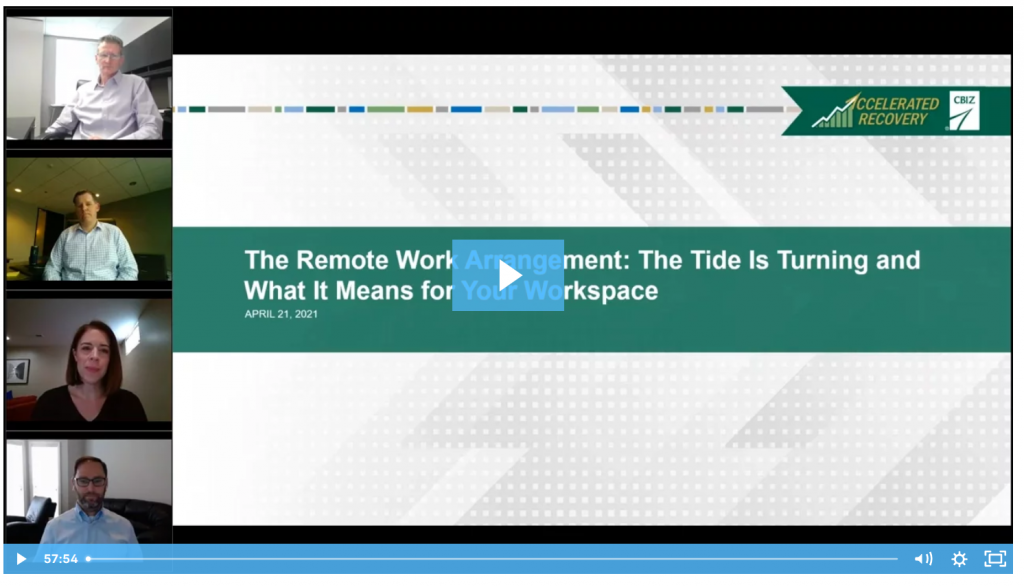 After watching this webinar discussion, you will be able to:
Recap the types of strategies organizations are taking in order to prepare to welcome their employees back into the office.
Discuss the anticipated timeline and rationale for organizations moving more of their workforce back in-person.
Discern the various current work models (remote, hybrid, in-person), their benefits and disadvantages, to make the right decision for your organization and employees.
Understand what office space modifications and safeguards organizations are implementing to meet the needs of their workforce as people return, part-time, or full-time to the office.
Your Expert Presenters Are:
Bill Main – Executive Vice President, CBIZ Gibraltar
Seamus Byrne, Senior Vice President, CBIZ Gibraltar
Megan Spinos, Director of Strategy, Vocon