Spring Brings Warmer Weather and Hot Deals for Office Tenants — Office Market Update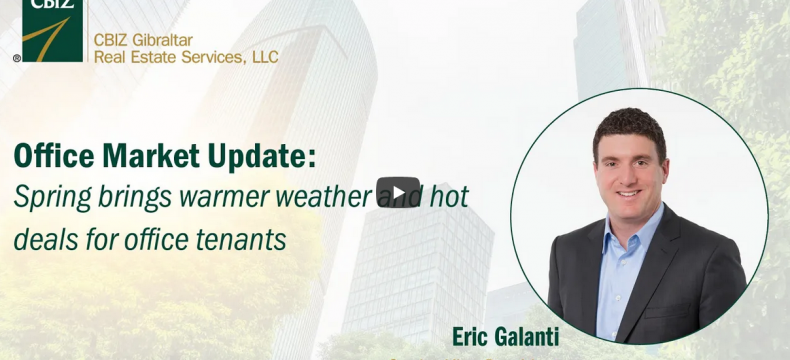 While big corporate claims for permanent remote working continue to dominate news headlines, the quicker-than-expected vaccine rollout has most companies really thinking about their return to the office.
People will use office space differently — there is no question about it — but a hybrid physical+remote workplace model will likely continue with many working from home in some capacity for a portion of time, allowing many tenants to reduce their overall footprint.
These trends have stirred market activity with a significant increase in the last 30-60 days. Client tours are on the rise and companies are starting to plan and make decisions around their office space needs. In fact (according to Globe St.), one year after the COVID lockdowns began, demand for office space is finally approaching pre-pandemic levels.
The national VTS Office Demand Index, which tracks in-person and virtual tenant tours of office properties across the nation, posted significant gains in January and February and is now 38% lower than it was just before the pandemic. By comparison, it was 85% below pre-pandemic levels last May.
At the same time, landlords have reduced rental rates; not as much as expected amid such modest demand, but have offered lease concessions with no shortage of free rent and tenant improvement allowances, up 20% to 30% from pre-COVID levels.
Healthy tenants that are willing to make decisions could not find a better time to hit the market than now. This includes tenants with two and three years remaining on their existing leases who want to renegotiate or restructure.
These factors coupled with the accelerated recovery are leading to some of the most aggressive deals landlords have made in decades to keep tenants in place and buildings occupied.
CBIZ Gibraltar's Senior Vice President, Eric Galanti, shares insights on the state of the office market in this short video: Office Market Update: Spring Brings Warmer Weather & Hot Deals For Office Tenants