Recover Ready – A Guide to Your Workplace Short and Long Term Needs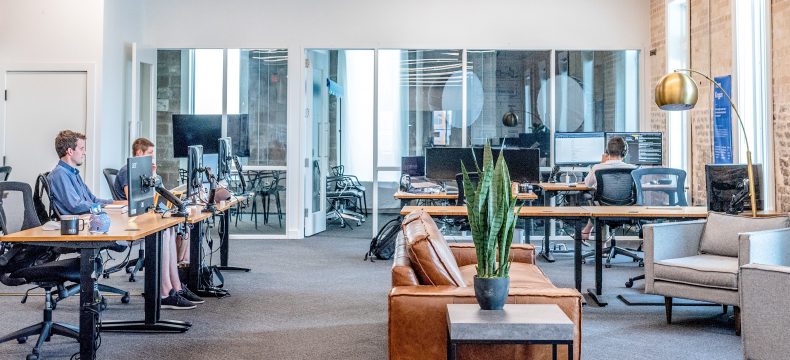 Evaluating Your Short & Long Term Needs
We all know, office space has the power to improve the quality of life, business, support talent development, foster culture, and increase productivity and collaboration.
However, the COVID-19 pandemic presented incredible challenges for all businesses. From heavy restrictions and shelter-in-place orders early on to ongoing efforts to minimize the spread of coronavirus, most companies were forced to shift their work to function remotely for the better part of a year.
As businesses continue to return to the office, many adjustments to the workplace have and will be required to ensure the safety and wellness of employees, as well as productivity and continuation of business in general.
QUESTIONS TO ASK:
What health, safety, and wellness procedures have been incorporated into the workplace to prepare for re-entry to the office and ongoing occupancy?
Are you occupying the right amount of space? Does the existing layout accommodate social distancing and facilitate productivity?
Do your employees view collaboration and team work as an important part of day-to-day work?
What percentage of your workforce may have the ability to work remotely? Does your office technology support this hybrid model?
In today's world, the task of maintaining a safe, productive and collaborative business environment goes far beyond management — it is a job largely suited for your real estate partner, who should understand more than just square footage and leasing terms. They need to understand YOUR VISION and their role in making it real amongst today's evolving workplace challenges.
As the leading provider of integrated real estate services with a 100% commitment to advocating the interests and needs of tenants, CBIZ Gibraltar understands that no two companies are alike and works to deliver the best possible solutions for our clients.