CBIZ Gibraltar Team Negotiates & Secures New Long-Term Lease on Behalf of CBIZ Colleagues for State-of-the-Art Office Space in Conshohocken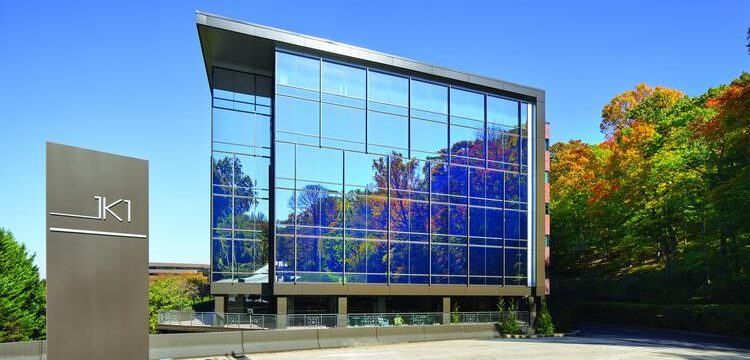 CBIZ Gibraltar was pleased to assist our CBIZ colleagues in its new state of the art office building in West Conshohocken.
News of the long-term lease was covered by outlets, such as the Philadelphia Business Journal, CoStar, and RE Business. CBIZ Gibraltar supported lease negotiations for a 10-year term for in excess of 50,000 square feet, which makes CBIZ the largest tenant at Keystone Development & Investment's 1K1 building at 1001 Conshohocken State Road.
Around 240+ members of the CBIZ team will relocate in the third quarter of 2023. Of the move, CBIZ Director Mark McGuriman told the Philadelphia Business Journal, "We believe that having our teams interacting in the office will continue to pull our team back to the office and foster even more growth."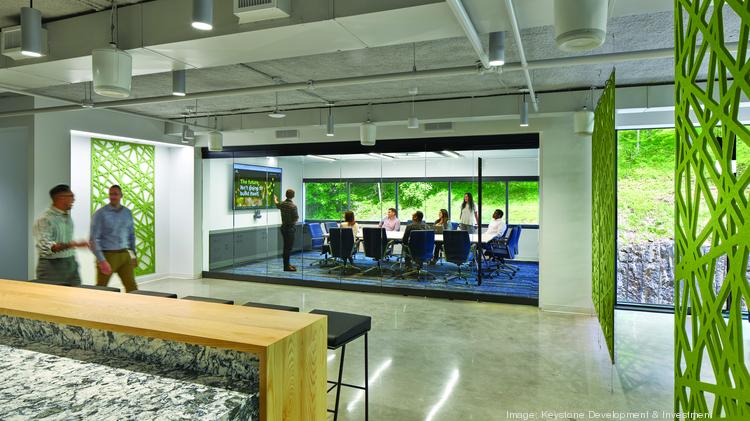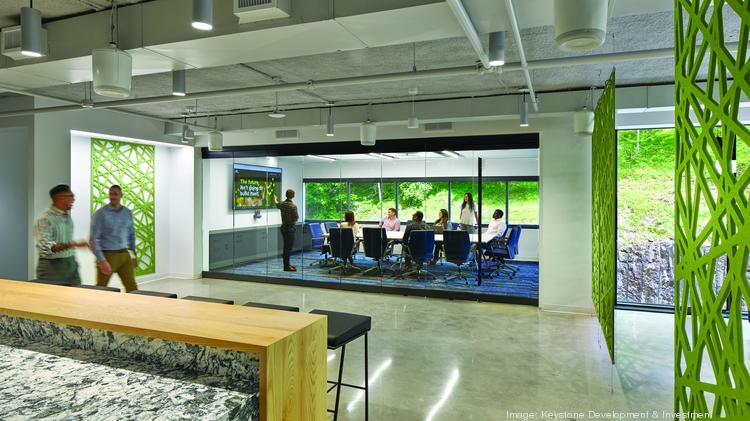 The six-story office building recently underwent substantial renovations with the goal of attracting workers back to their offices — and the addition of CBIZ will push occupancy at the 1K1 office building above 80%.
The completely renovated building allows CBIZ to take advantage of a flexible work environment and provides "necessary amenities," McGuriman said.
Implemented upgrades since 2019 include artificially intelligent windows that tint automatically based on how much sun is shining through, which helps save energy. It also added Bluetooth-enabled cafés to pay for food electronically.
The building, which spans two structures adjoined by a common atrium, also has an executive conference room, a quarter- mile outdoor terrace that wraps around the building, a fitness center that will be completed in early 2023 and complimentary coffee and refreshments in the building's lobby. The parking garage has 1,000 spaces, nearly all of them covered.
Tom Sklow, 1K1's vice president of development and leasing, was quoted saying more than $12 million has been spent on renovations and told the Philadelphia Business Journal, "Our primary focus is really to create an environment for professionals to come back to the office. Our goal at 1K1 is to create an environment that employees don't have at home. This will drive them to come back to the building. It's an amenity- based building."
The recent renovations are a testament to the growing importance of amenities and location — near major roads including I-76, I-476 and the Pennsylvania Turnpike — which will also aid in recruitment and retention.
The team at CBIZ Gibraltar is excited to continue supporting our CBIZ Family throughout the move process into 1K1, and other needs as the leading provider of integrated real estate services.
Whether you are considering a renewal in your current location, expansion, contraction, relocation or consolidation, our experienced team will work closely with you with guidance and counsel every step of the process.