Chicago Suburban Market Update: Landlord Competition Heats Up with Advantages for Tenants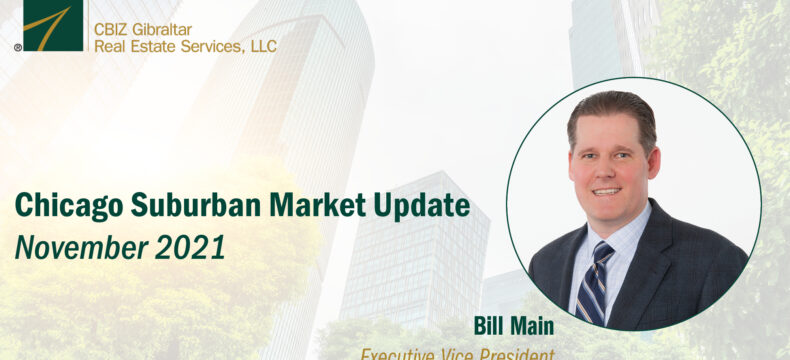 The Chicago Suburban office markets conditions present interesting opportunities for tenants in their current and future leases.
As trends across the market continue to evolve in our post pandemic environment, we took a closer look at the conditions in the suburban sub-markets with insights that can benefit tenants leveraging the current landscape for economic advantage.
Vacancy continues to increase throughout Suburban Chicago
Growing vacancies are expected to continue through the middle or end of next year. The Northwest suburban sub-market continues to remain the softest, with vacancy above 30%. On the flipside, O'Hare continues to be the tightest Chicago suburban sub-market market with vacancy holding around 20%, with the remaining sub-markets — east-west corridor Oak Brook area, North Suburban east-west corridor Lisle Naperville area, etc. — all tracking in the low- to mid- 20% range.
Tenants are beginning to take advantage of market conditions
Despite the soft market, demand is returning from occupiers seeking long-term space solutions and taking advantage of the opportunities presented. On example is CBIZ Gibraltar's work supporting global packaging leader Amcor in securing its new North American Headquarters in Deerfield, Ill., which marks one of the largest suburban leases signed in the Chicagoland area in 2021.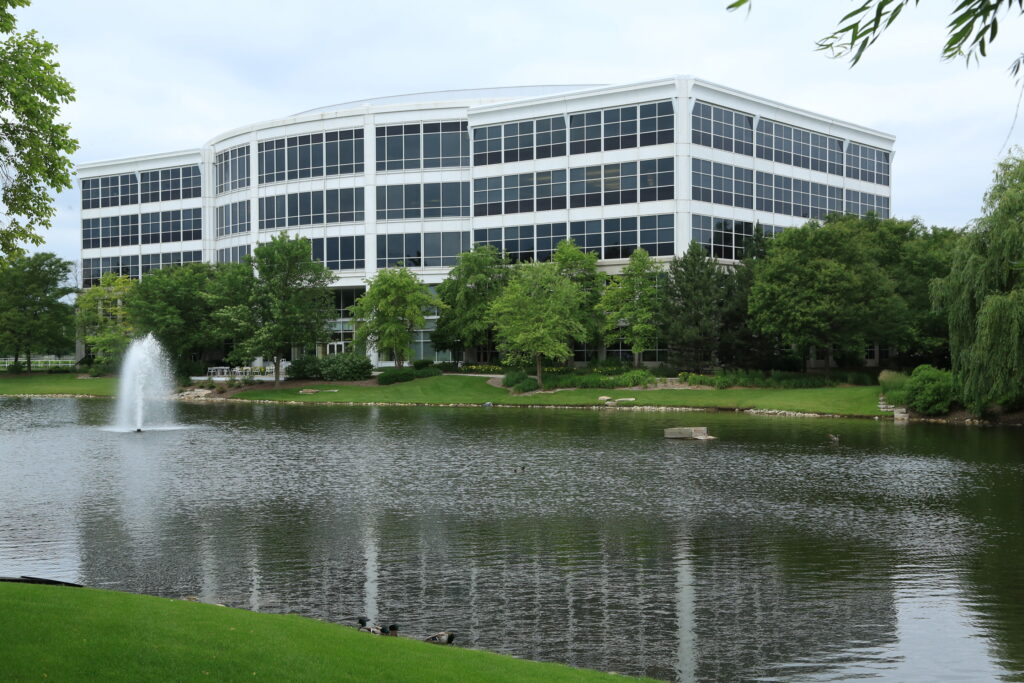 Working closely with Amcor, the Gibraltar team prepared submarket studies and presented all space opportunities that could meet the company's objectives, toured options, advised in the selection at Parkway North Center, and negotiated lease terms and concessions.
Landlords hold firm on face rates, but offer concessions, incentives and amenities
While rental rates remain relatively stable, we are seeing significant increases in rent abatement, tenant improvement allowances to lure tenants. Landlords are also continuing to invest in assets, as occupiers command amenities and updated buildings throughout.
As we look ahead, it will continue to be a competitive market for landlords in the foreseeable future and occupiers are well-positioned to take advantage of current market conditions.
In this video, CBIZ Gibraltar's Executive Vice President Bill Main discusses the current state of the office market in the Chicago Suburbs.

WHAT THIS MEANS FOR TENANTS
Especially in today's climate, the market is tenant favorable as landlords remain highly motivated to offer significantly more favorable terms, concessions and deal incentives in order to fill building vacancies.
One of the biggest changes to the office market has been the influx of sublease space availability. This may allow tenants currently looking for space to negotiate below market deals in top tier office buildings.
Even though rental rates are holding steady, the market is primed for tenants as concessions are continuing to rise in this prolonged soft market.
Employers are continuing to show signs and desire to return to the physical workplace.
As the leading provider of integrated real estate services with a 100% commitment to advocating the interests and needs of tenants, CBIZ Gibraltar understands that no two companies are alike and works to deliver the best possible solutions for our clients. Together, we uncover the potential of your work environment, maximize human capital and map the path to critical business success.