CBIZ Gibraltar 25th Anniversary – President & CEO Gratitude & Reflection Supporting Tenants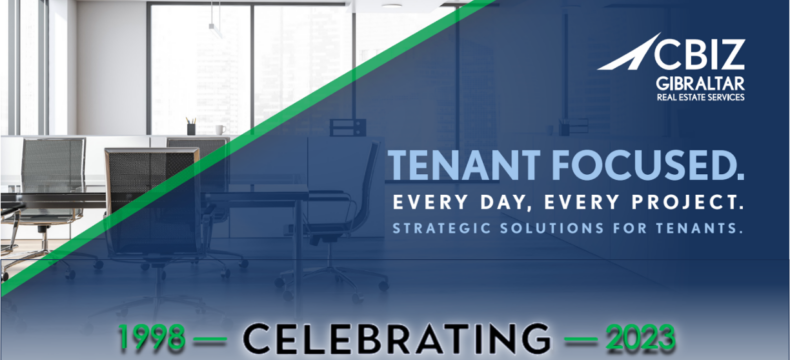 As a tenant, you shouldn't have to worry about the interests of your representation. While the trend in the real estate industry has been one of merging firms with conflicting functions (i.e. leasing, managing and developing properties, and representing tenants,) CBIZ Gibraltar Real Estate Services was created with the unwavering belief in exclusively representing the end-user of space.
In 25 years, our teams have never represented a building owner, eliminating the conflicts of interest that exist with firms that also represent landlords. Our 100% commitment is — and always will be — focused on advocating the interests and needs of tenants.
As we celebrate a quarter century of client success and growth, we asked our teams to comment — and our President & CEO Steve Joseph shared these words of gratitude.
CBIZ Gibraltar Real Estate Services was founded in 1998 under Steve's leadership, after a successful tenure at a large national firm supporting clients but with the belief that there was a place in the market for a conflict-free tenant advisory. He formed a team of specialists and began to implement this new vision. Gibraltar established in-house operating groups, including lease administration, project and program management, and workplace solutions to complete the goal of possessing full-service capabilities. By combining the expertise of the team and integrated solutions already provided by CBIZ, Gibraltar became a leader in the real estate industry.