2021 Office Trends & Commercial Market Insights in the Year Ahead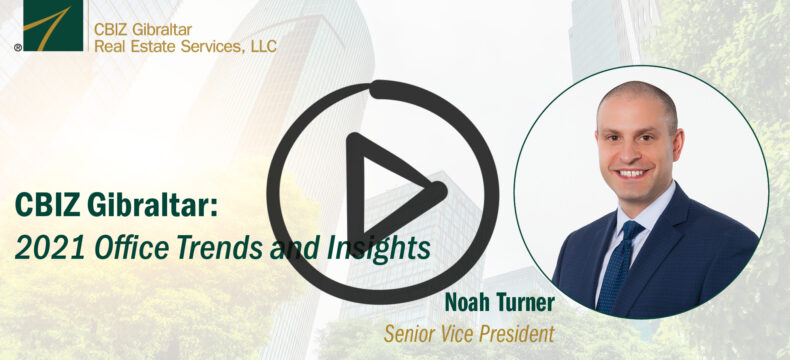 While the pandemic has had an impact on various sectors of commercial real estate, including office space, the New Year will bring exciting activity from a handful of trends on the horizon. CBIZ Gibraltar's Senior Vice President Noah Turner weighs-in on some of the trends to watch:
Coworking isn't going anywhere. We believe coworking provides a good option for tenants in need of short-term lease flexibility with the need to commit to long-term space.
Subleasing trends are likely to continue. We have seen a growing number of subleases hit the market — with the majority being large blocks of open workspace with high density work stations — but more are expected for 2021.
Short-term leasing will drive activity. We believe both landlords and tenants will be more willing to execute short-term leases as we look ahead at 2021, including three to five year terms, which help fill vacancies while providing tenants with flexibility.
Industrial market is heating up. We know ecommerce trends picked up significantly during the pandemic, along with well-performing transportation, logistics and manufacturing sectors. These industrial markets will continue to drive commercial activity.