Workplace Utilization: Is Productivity Location-Based?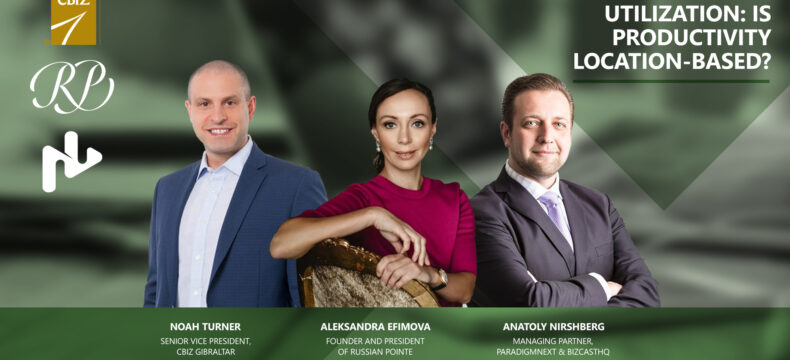 In light of recent events surrounding COVID-19 and shelter-in-place orders.
Businesses of all shapes and sizes continue to grapple with the challenges presented by COVID-19 and shelter-in-place orders. As we work to flatten the curve, many companies struggle with the decision to keep everyone working remotely or bring the team back to the office.
How do we drive productivity and collaboration in the pandemic-stricken environment?
Noah Turner of CBIZ Gibraltar Real Estate Services and Aleksandra Efimova of Russian Pointe and FLX & 5.6.7.EIGHT share their unique insights and discuss strategies that address this question and more.
What was your overall experience with working with a remote team?
Has your team worked remotely before (all or part of the time)?-
How has the pandemic affected your business?
What changes have you seen in the business post the pandemic?
As an industry insider, what trends are you seeing/hearing about?
What are some initial changes you're seeing in space planning needs as we emerge from the pandemic?