Workplace Strategy Solutions In The "New Normal"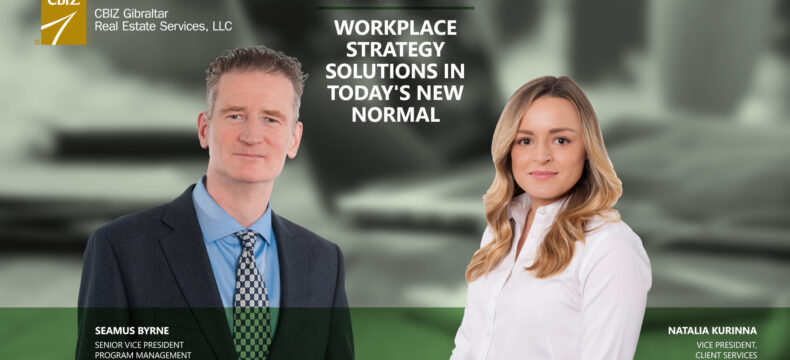 What does the workplace planning process look like now — in our 'new normal'— amid evolving pandemic-related developments? What are companies experiencing as they transition from remote working back to a physical work environment?
CBIZ Gibraltar's Seamus Byrne, senior vice president of Workplace Solutions, and Natalia Kurinna, vice president of Client Services, sat down to answer these questions, take a closer look at what the program management team has focused on and ways clients' needs will be addressed in 2021 and beyond.
Our Workplace Solutions specialists get involved from day one, establishing the client's actual needs, evaluating how they currently utilize their space, strategically plan for growth, and benchmarking against the latest space trends — and now, added attention to operational requirements, health and safety protocol, and other considerations for doing business in our 'new normal.'
Gibraltar's program management services provide single source accountability throughout the building selection, planning, construction and move phases, and are integrated into every real estate assignment we undertake. This important "value-add" service provides tenants with the peace of mind that they will receive the best value from facility design and construction to on-time and on-budget project delivery.
Our experts orchestrate all aspects of your project including the design, construction, furniture, move-in and other related aspects of a successful project.