Sector Update — Chicago Industrial Real Estate Market: Mid-Year 2023 Report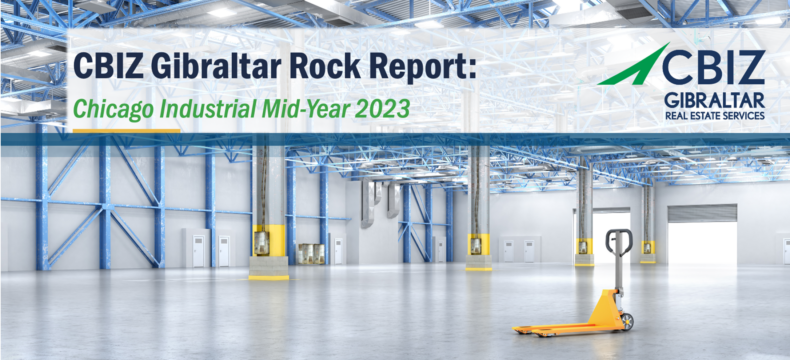 While industrial real estate represents one of the most active commercial segments, supply is starting to outpace demand as developers are slated to deliver approx. 42 million square feet of space this year, with a vast majority not leased.
Total vacancy was approximately 4.6% in Q2 2023, which represents a slight increase from the end of 2022.
The impact of inflation hasn't shown a significant impact to leasing activity in warehouse and distribution facilities compared to other sectors, but the Fed's rate hikes are pointing to slower investor activity and delays of developments. Of course, construction is still ongoing, but has been pulled back from levels seen over the last two years. Construction costs are still at all-time highs with materials, labor and permitting all remaining as contributing factors.
Overall, demand continues to be strong for quality, well-located assets. A driving force behind the success of Chicago's market is its centralize location within the Midwest and unparalleled access to rails, highways, and airports.
Fueled by this demand, asking rents continue to rise with averages around $6.75-$7.25per Sq Ft Triple Net and even higher for newer developments and flex offerings.
Concessions remain minimal in the industrial sector with minimum TIA provided and limited abatement offered on most transactions.
In Chicago, the largest recent transactions have included deals that range from 620,000 to over 1,159,000 sq ft.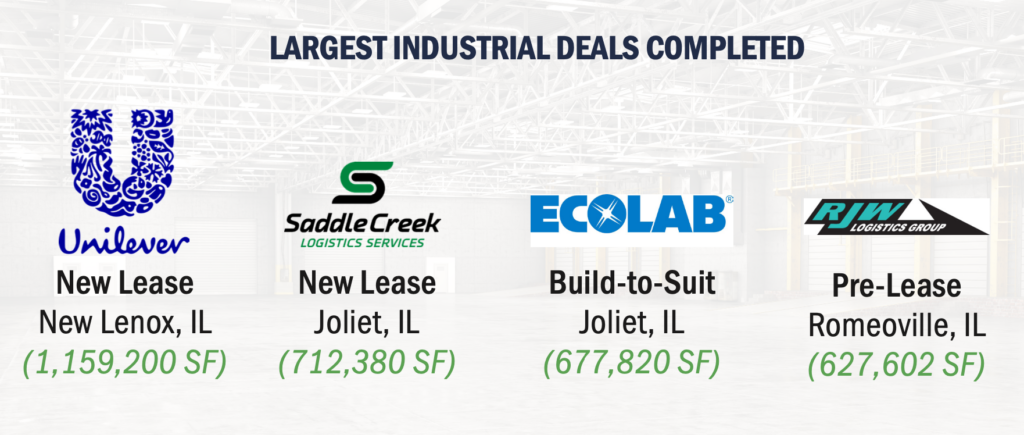 Our team has remained active in the industrial sector, as we closed several significant projects for our logistics and transportation clients and we expect this sector to continue to remain active for the next few years.
As the leading provider of integrated real estate services with a 100% commitment to advocating the interests and needs of tenants, CBIZ Gibraltar understands that no two companies are alike and works to deliver the best possible solutions for our clients. Whether your real estate plans are immediate or far-off, we would like to get to know you and your space needs.