Reopening the Workplace: Strategies for a Safe, Productive & Sustainable Return to the Office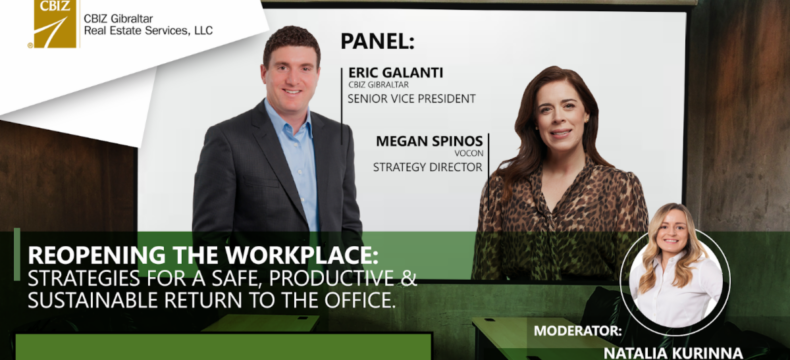 The COVID-19 pandemic has presented incredible challenges for all businesses. Heavy restrictions, shelter-in-place orders, and efforts to minimize the spread of coronavirus forced most companies to shift their work to function remotely for an unforeseen time.
As businesses begin to reopen, however, many adjustments to the workplace will now be required to ensure the safety and wellness of employees, as well as productivity and continuation of business in general.
Our webinar addressed key strategies for returning to the office, with experts answering key questions — including:
What should companies do now to prepare, communicate and transition employees back to the office? 
How will the workplaces of tomorrow support talent development, foster culture, and increase productivity and collaboration?
What will our "new normal" look like when we re-enter the workspace, and in the mid-term and future?
How will health and wellness demands and expectations evolve?
What workplace strategies exist to ensure the safety of employees?
How can companies evaluate their need for more or less square footage, private offices, cubicles, open space and conference rooms? 
What amenities are appropriate for teams and how will building concepts change? 
How will office layouts and design concepts evolve?
Re- Watch the commercial real estate and workplace design experts from CBIZ Gibraltar and Vocon.
Eric A. Galanti, CBIZ Gibraltar, Senior Vice President
Megan Spinos, VOCON, Strategy Director
Moderator – Natalia Kurinna, CBIZ Gibraltar, VP Client Services