George M. Pullman Educational Foundation Case Study – Relocating a Headquarters with Improved Image & Amenities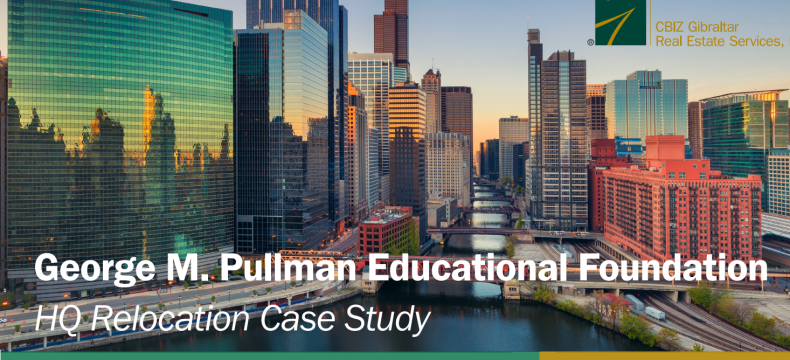 While several years remained on the George M. Pullman Education Foundation's lease term, the non-profit foundation wanted to vacate its premises from an antiquated building with very few amenities to upgrade to a collaborative office environment.
The challenge was to provide the foundation with minimum disposition costs, while evaluating and securing a relocation to a new space that best suited its growing needs.
CBIZ Gibraltar aggressively targeted and sought out a new tenant for the foundation's existing space, while finding and securing an alternative solution for its new office, which would provide the foundation with an improved building image, offer tenant amenities and create a space that would increase employee productivity, engagement and collaboration.
Gibraltar was able to quickly and successfully sublease the not-for-profit's existing space.
In addition, the team relocated the foundation to a new building that included a contemporary build-out, modern furniture and tenant amenities that the not-for-profit had not been exposed to in their former office.

The new space allowed the foundation to fulfill its goals of employee engagement and interaction.